Jealous? Leah Messer Won't Allow Boyfriend To Talk To His Baby Mama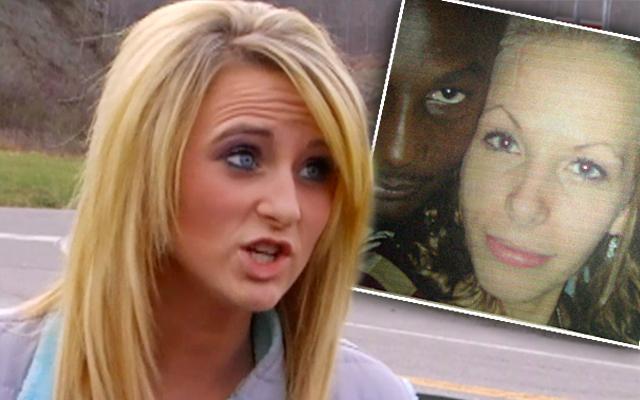 Leah Messer is playing house with her boyfriend of nine months, T.R. Dues— and she's making all the rules!
The Teen Mom 2 star, 23, won't allow her personal trainer love, 32, to speak to the mother of his two sons, causing a huge feud in the blended family, RadarOnline.com can exclusively reveal.
"She won't let him come into my house anymore to drop off or pick up our sons," Mandy Winnell, the mother of Dues' children Tyshawn, 8, and Angelo, 4, told RadarOnline.com. "He has to let them out of the car and watch them walk to the door!"
Article continues below advertisement
"He and I worked so hard building a friendship after our relationship ended, and now she's ruining it!"
Winnell, 28, claimed her MTV star nemesis feels "threatened" by her— and calls her boyfriend's cordial arrangement with his ex "disrespectful."
"She feels that because she meets ex-husbands Corey Simms and Jeremy Calvert in public places to exchange the kids, T.R. and I should do the same," Winnell revealed. "She thinks it's disrespectful to do it differently."
Now, Dues' baby mama said she's ready to face Messer over her "childish" demands.
"I absolutely plan on confronting her," Winnell insisted. "The father of my children and the friendship he and I have has nothing to do with that little girl. I have to be involved with him, whether she likes it or not. She's so unbelievably childish I can't stand it!"
Messer, of course, has drama with the father of her own children. As RadarOnline.com exclusively reported, she will face off against ex Simms, 26, in West Virginia court on January 27 to battle over custody of 6-year-old twins Ali and Aleeah.
The reality star is fighting to regain primary custody of her oldest daughters, while Simms is desperate to keep the arrangement the same, with him caring for the girls during the week.
However, Messer and Calvert, 27, the father of her youngest daughter, Addie, nearly 3, are on good terms, and are "focusing on co-parenting," sources told RadarOnline.com.