Kyle Richards' Daughter Returns To College After Vicious Dog Bite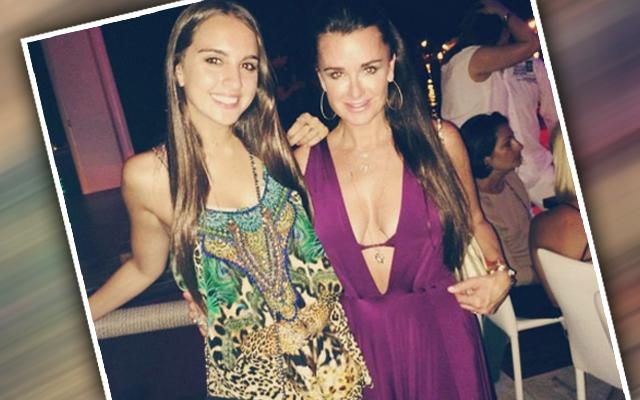 Kyle Richards' daughter Alexia Umanskey was viciously attacked by Kim Richards' pit bull in 2014, but RadarOnline.com has exclusively learned that she has finally healed enough to return to college.
"After multiple surgeries and an intense recovery Alexia Umansky has gone back to school, but she's left her school in Arizona and is in Boston now," a source told RadarOnline.com.
Kyle's daughter's attack turned into a huge family fight and was even discussed on the Real Housewives of Beverly Hills.
Article continues below advertisement
Kingsley, Kim's pit bull, attacked Umansky in 2014 and RadarOnline.com exclusively reported that she left college to heal, a lengthy process from which she just recovered.
Shockingly, Kim actually blamed Umansky for the bite, saying on RHOBH that her sudden movement towards the dog caused the canine to attack, which infuriated Kyle at the time and marked the beginning a long cold war between the sisters.
Umansky's treatment took much longer than anticipated, and she almost lost her hand after the attack, the insider said.
"Alexia had a really tough time," the source told RadarOnline.com. "She never complained or said anything, but getting better was an extremely difficult process."
Thankfully, Umansky has made a full recovery. And even though her mother and aunt are still estranged, she has moved on.
Said the source, "She's finally back in college now and that is all that matters."
Kingsley was sent to doggie rehab, in the hopes of getting the pup to change its aggressive habits, but Kim is still involved in at least one ongoing lawsuit related to the dog.