Exclusive
EXCLUSIVE: 'Kocktails With Khloe' Producers 'Alarmed' By Lack Of Interest In The Show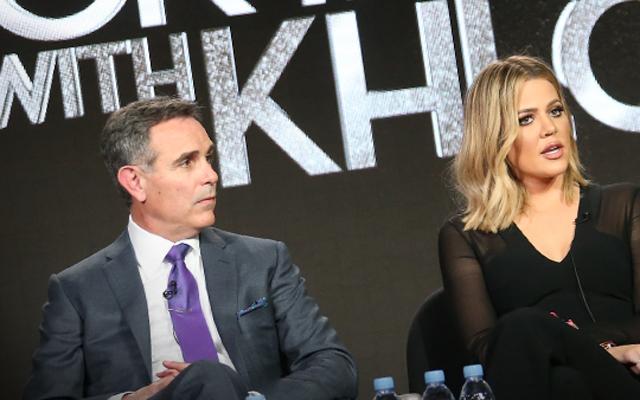 The premiere of Khloe Kardashian's highly-anticipated talk show Kocktails with Khloe is less than two weeks away and, according to an on-set source, producers are "freaking out!"
"They are really concerned with how little hype the show is getting and are really concerned with the fact that the show's trailer has gotten fewer than 10,000 hits on YouTube," the insider told RadarOnline.com exclusively.
Article continues below advertisement
"It is just very alarming to them, and they have asked Khloe to step up her game in terms of promotion."
The premise of the eight-part episode show, which will debut on January 20 on the FYI Network, is that Kardashian will dish with guests in a booze-fueled set styled like a home setting.
As RadarOnline.com previously reported guests so far will include her family members. But according to the source, "They are having a hard time booking other talent on the show."
"They are even looking to other FYI channel talent to fill in the ranks of guests for the show," the insider told RadarOnline.com
At a recent press conference, Kardashian, 31, was set to talk about the show itself, which will mix cooking, party games, gossip and fashion.
However, during the panel that was set before writers at the Television Critics Association on Jan. 6, Kardashian was asked about matters that had nothing to do with the show – namely her 36-year-old estranged husband Lamar Odom's health since his overdose at a brothel outside of Las Vegas in Oct. 2014.
"All the people cared about at the recent press conference was Lamar and Keeping up with the Kardashians drama," said the source.
"Everyone is just hoping that this show is not a flop because there are a lot of people who have invested a lot of time into seeing that this show is a success!"
Do you think that Kocktails with Khloe will be a success? Tell us your thoughts in the comments below.