Khloe Kardashian Gives Heartfelt Update On Lamar Odom's Recovery: 'I'm So Proud'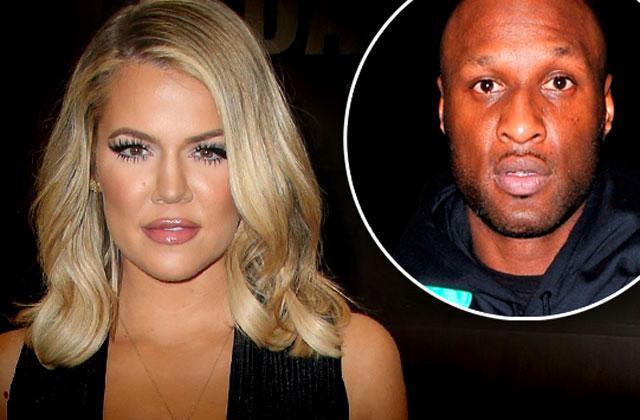 Khloe Kardashian continues to root for estranged husband Lamar Odom — who was found unconscious in a Las Vegas hospital in October — and his road to recovery, sharing that the former NBA star is "doing amazing" in recent weeks.
"I'm so proud of the strength that he has to fight this battle that's his battle and I'm so grateful for everybody's love and concern, because I think it is coming from a good place," Kardashian shared during a promotional event for her upcoming talk show Kocktails with Khloé.
Article continues below advertisement
"Because it's not my story to tell, I try to respect that and I want him to be able to tell that story," she continued. "I'm just there to support and care for him."
Meanwhile, over the holidays, Odom was able to enjoy an emotional reunion with his children Lamar Jr., 13, and Destiny, 17, whom he had with ex Liza Morales.
"Lamar is doing way better. He was so happy the kids were there with him for Christmas and they were so happy to be with him," a source recently told Us Weekly of their family holiday. "The kids were happy to bring him gifts, all of his favorite things that they wrapped up. They had so much fun."
In case you're wondering, Kocktails with Khloé premieres Jan 20 at 10 p.m. ET on FYI.