Katie Rost Admits Her Mother Introduced Her To Her New Lover Andrew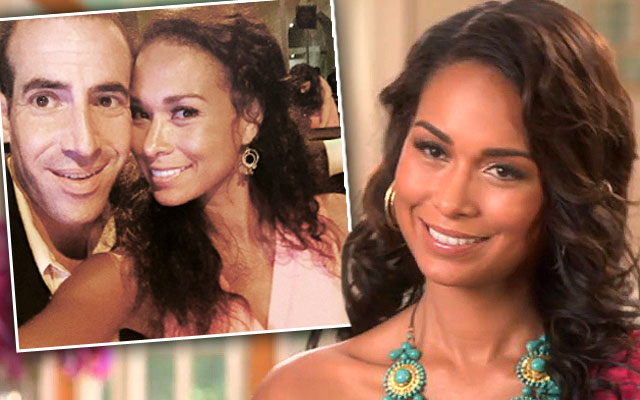 After a short marriage, Katie Rost has found love again.
The 36-year-old Real Housewives of Potomac star is in a new and serious relationship with businessman Andrew Martin, 44, and it's all thanks to her mother.
Listen! 'RHOP' star Wendy Osefo breaks down the "most intense fight in the show's history" in under 2 minutes.
"Andrew and I actually met through my mother," Rost told OKMagazine.com. "My mom belongs to a golf club that Andrew also belongs to, and she kind of like set us up."
Article continues below advertisement
Rost's mom thought that Martin would be the perfect man to help her daughter recover from her divorce.
"She felt like I had gone through this horrible divorce and she just wanted me to get out there and start dating again," Rost explained. "Andrew fits the mold of the kind of guy my mom likes: He works in finance, he's never been married, he has no kids, he makes a nice income. So he got like five gold stars from my mom."
The matchmaking game was a good experience for Rost.
"She's never set me up with anyone," she admitted. "But I had just been through back-to-back pregnancies, so I was kind of like who is going to want to mess with this really? So it ended up working out great."
And luckily for Rost, her ex James Orsini, 37, approves of her new relationship.
"I think that he is elated," she said. "He knows that it's good for the kids for them to have someone stable in their life and that I'm not kind of just bringing random people around them at least. He's got him on speed dial, so I think that he appreciates that there is consistency."
Article continues below advertisement
As for her future with Andrew, Rost is ready to say "I do" again.
"I want to get marriage right and from the second I met Andrew, I just felt like we were a perfect fit," she said. "It just felt different than it had ever felt with anyone else before, and so I'm always on him about I want to get married."
Unfortunately, Martin still isn't ready to tie the knot yet.
"I think that this is very important, but he has been avoiding that for 44 years, so he is a hard one to catch," Rost said.
For right now, she is just playing house with her partner.
"I sort of moved myself and the kids and our nanny into his house and I will stay there," she said.
But she also moves around to her own properties.
"I also have a farm house in Virginia and I also have a house that I have with my mom in Potomac, so I sort of bounce around depending on my mood," she said.
Will Martin finally propose to Rost? Tune into the new series to find out how their romance unfolds.