Plastic Surgery Nightmare! Kailyn's Doc Warns She Could Cause 'Blisters, Scarring'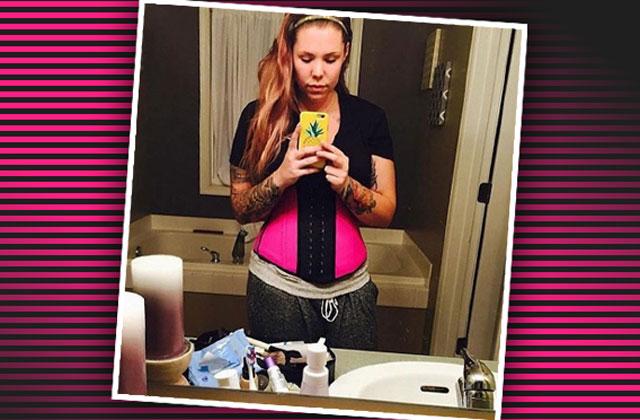 Kailyn Lowry had a tummy tuck less than two weeks ago, and she's already back to wearing her waist trainer.
On Jan. 28, she Instagramed a picture of herself in the corset-like bodice, captioning it, "Maintaining my tiny waist with my @Colombianwaist waist cincher Ladies if you are looking to lose inches or just maintain your waist I highly recommend it. Get yours today at www.Colombianwaist.com Use code 10off for discount. Thanks @Colombianwaist#WaistTraining #Itssocomfortable"
Article continues below advertisement
But according to 23-year-old Teen Mom 2 star's plastic surgeon, Dr. Michael Salzhauer aka Dr. Miami, it's not the safest decision for her to be making.
"She needs to be careful that it's not too tight!" he told RadarOnline.com.
According to Dr. Miami, if the waist trainer is too tight, it could damage Lowry's skin.
"Too much pressure can hurt the skin," he said. "It could compromise the blood flow to the skin, leading to blisters or scarring."
Dr. Miami has checked in with Lowry, and she informed him that she is taking precautions with her waist trainer following her surgery.
"She is being careful that it's not too tight," he said.
But even if she is wearing the piece loosely, Dr. Miami thinks it's a better idea to hold off on it during her recovery.
"I would say, better to not wear it for now," he said.
As RadarOnline.com previously reported, Lowry got a Brazilian butt lift, tummy tuck and liposuction on Jan. 25.