Night Time Lover? Jermaine Jackson's Secret Fling With A Hot Blonde EXPOSED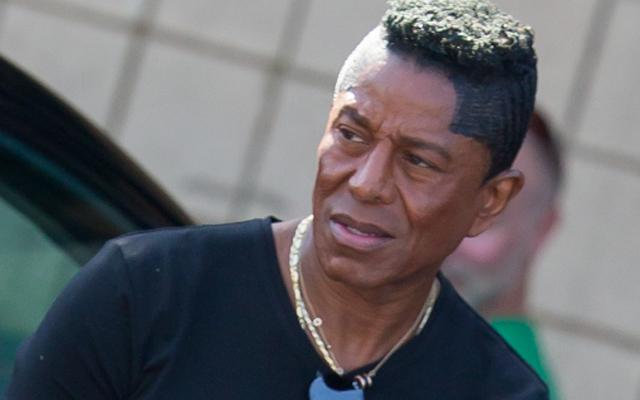 Jermaine Jackson has two-timing his wife of eleven years, Halima Rashid, with a much younger, hot blonde, RadarOnline.com has exclusively learned.
"Jermaine and his lover have been seeing each other for nearly six months," a source told RadarOnline.com.
Although RadarOnline.com has decided to withhold the other woman's name, the insider described her as "a hot busty blonde," who, at 33, is nearly half 61-year-old Jackson's age.
Article continues below advertisement
"She's is always bragging about expensive gifts, such as Christian Louboutin shoes, Louis Vuitton flats and a Chanel handbag, apparently from Jermaine," the source claimed.
"They practice yoga together, and when Jermaine stays over her place, he parks his car in her garage."
The affair seemed to have gone unnoticed by Jackson's wife until Thanksgiving, when the mistress decided to post on her Facebook and Instagram a picture of her and Jackson kissing cheek-to-cheek.
She later deleted the image, but insiders said that when Rashid, 38, saw the photo, she freaked!
On Nov. 28, police responded to a call at Jackson and his wife's California home and when the cops arrived, Jackson told them that she had bit him on his leg during an altercation.
Rashid was charged with felony corporal injury on a spouse and spent five hours behind bars before being released on $50,000 bail.
When RadarOnline.com contacted Jackson's rep for comment, he said he would respond but didn't.
His lover told RadarOnline.com, "I have no comment."
Are you surprised to learn that Jermaine Jackson was cheating on his wife? Tell us your thoughts in the comments below.