Jenelle Admits She's The 'Black Sheep Of The Group' Amid Kailyn Feud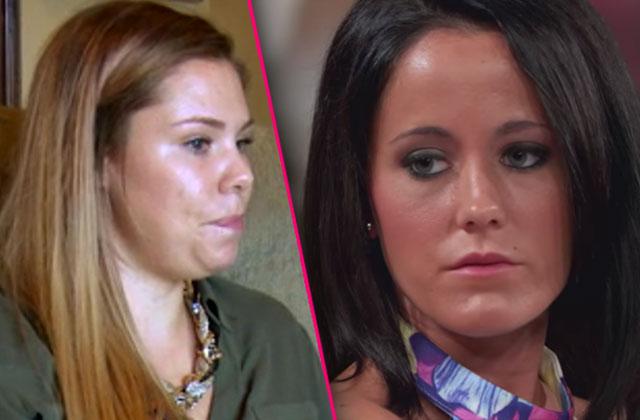 There is never a boring day in the life of Jenelle Evans.
Her most recent drama? Feuding with her good friend and Teem Mom 2 costar Kailyn Lowry.
As RadarOnline.com previously reported, Kailyn Lowry, 23, recently got a major plastic surgery overhaul including a Brazilian butt lift, tummy tuck and liposuction from Dr. Michael Salhauer aka Dr. Miami.
Following Lowry's procedure, Evans, 24, met with Dr. Miami for a consultation about getting her chin burred down, but in the end, decided to opt out of the surgery.
Article continues below advertisement
During a recent interview with Us Weekly, Evans commented on Lowry's decision to move forward with her surgeries.
"She looks great, and I'm happy for her," she said. "Whatever makes her happy. That's her choice. It's just not mine. It's her decision. It's her body. No one can tell her what to do."
While Evans' intentions were to support her costar, unfortunately Lowry took her words as a jab.
"When your cast mates subtly throw shade at you," she posted on Twitter Jan. 26. "it's cool though."
So what's going on with these two girls?
"Jenelle hasn't talked to Kailyn," a friend of Evans told RadarOnline.com exclusively.
It's "not a big deal," another source close to Lowry added.