Baby Time! Gretchen Rossi 'Ready To Conceive' After Slade's Scary Surgery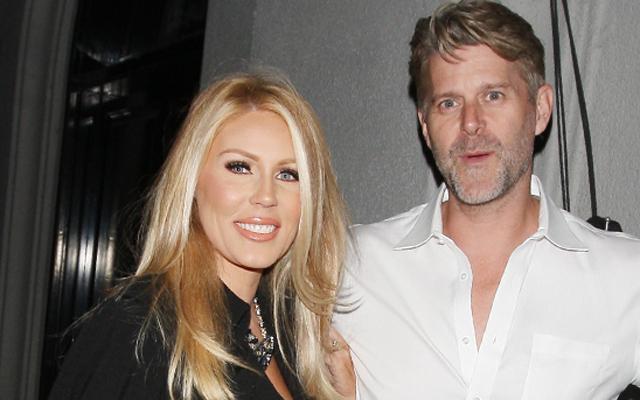 Former Real Housewives of Orange County star Gretchen Rossi and her hunky fiancé Slade Smiley have been in real baby making mode this week!
RadarOnline.com spoke exclusively to the gorgeous 37-year-old entrepreneur about Smiley's vasectomy reversal surgery, which was performed for this week's episode of The Doctors. According to Rossi, "Everything that could have gone right with the procedure did!"
The five-hour surgery, which was done on Dec. 3, has a success rate of 95 percent. Although they will not know officially until Feb. 3 if the procedure took, Rossi said that they were given the clearance by their physicians to start trying to conceive last week!
Article continues below advertisement
Needless to say, they are following their doctors' orders!
"We started having sex again two nights ago because we wanted to wait a little bit longer to make sure he was fully recovered," she said.
"The sex now is amazing and beautiful. It is really, really special. We are now making love to create a life and it has brought us so much closer together. I have always loved making love to Slade, but now it has a much deeper and romantic meaning behind it."
"I have wanted this since I was a little girl, to be a mother one day," she said. "And finally now my dream can come true."
But they are not going to stop at just one kid, Rossi added: "I would like more than one child, yes. I used to want to have four children I always said. But for now, we will be happy with just one healthy child."
Do you think that Gretchen Rossi and Slade Smiley will make great parents? Tell us your thoughts in the comments below.