Personal Chef Spills The Beans On Gisele Bundchen's Strict Family Diet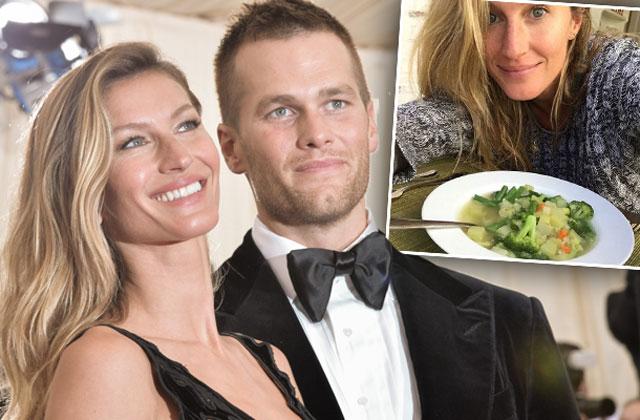 Gisele Bundchen and Tom Brady's diet secrets have been revealed! The power couple's personal chef, Allen Campbell, "dished" on their ultra-healthy eating habits — and RadarOnline.com has all the dirt.
"So, 80 percent of what they eat is vegetables. I buy the freshest vegetables. If it's not organic, I don't use it. And whole grains: brown rice, quinoa, millet, beans," Campbell recently told Boston.com. "The other 20 percent is lean meats: grass-fed organic steak, duck every now and then, and chicken. As for fish, I mostly cook wild salmon."
Article continues below advertisement
With two young children in the mix, you'd think it would be hard for Tom and Gisele to keep junk food out of the house — but not for this dynamic duo ! The couple's chef even gave daughter Vivien, 3, her first meal.
"I cook for the kids, but Gisele makes Benny's her son, 7 lunch to take to school. She packs that herself," Campbell said.
But don't worry, Campbell said the job itself is fun too.
"If I was cooking for anyone else who didn't respect and appreciate my food as much as they did, it wouldn't be as gratifying for me," he said of the Brady's. "I think that's what makes me happy at the end of the day."
"I get to really do what I want, and they get to benefit," Campbell added.