Eileen Davidson: My 'RHOBH' Costars Are Like Abusive Boyfriends!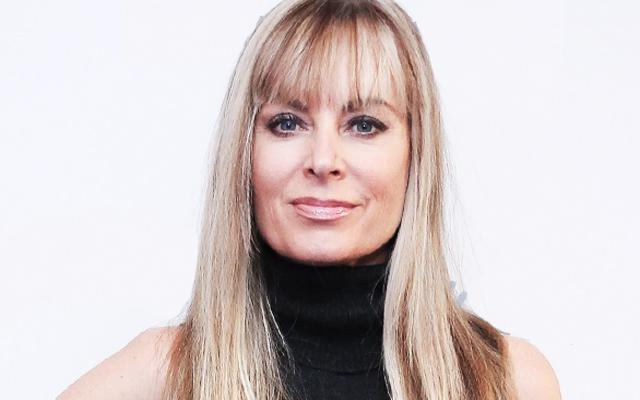 Bravo Housewives are known for their shade-throwing, but Eileen Davidson just took it to a new level! The Real Housewives of Beverly Hills said her costars are just as "toxic" and "frightening" as her two physically abusive ex-boyfriends in a series of bombshell new interviews.
While talking with Siruis XM's Jenny McCarthy and Larry Flick, Davidson confessed to surviving domestic abuse twice: once in her teenage years and early twenties.
Article continues below advertisement
"It's just a process of feeling like you can't live without them even if they hit you. It's like, 'Maybe I did something to make this happen. It's me.' And, as I've said before, it's like, I was so afraid of being alone," she told McCarthy. "I just had to have a boyfriend. I was very codependent, extremely codependent, and I would break up and I would find a reason to put it on myself like, 'He hit me because of this. I'm so sorry I made you do that.'"
In another interview, Davidson told Flick that coming forward with her past on the show prompted waves of reactions on social media and beyond.
"I can't tell you the response I've gotten. So overwhelming the amount of women that have been tweeting me and emailing me and whatever talk about how they've gotten out of abusive relationships or saying that they're still in them and that my being forthright about this is giving them strength," she told Flick.
Article continues below advertisement
She also told the radio host that her time on season one of RHOBH was nearly as traumatic as those violent relationships!
"I had a physical reaction to the women. It was frightening. It was frightening and I think another reason for coming back for my second season was based on the fact that those kinds of things wouldn't be happening," she said on the air. "It wasn't going to be that kind of a show. I like this season because it's dealing with real stuff and conflict perhaps between personalities but not that really kind of over-the-top bitchy scary stuff."
Asked whether she considered the show an "abusive situation," Davidson said, "That's a fantastic question. Yes. … it was really toxic and not fun and not a good thing."