Exclusive: Duggar Mentor Confesses 'Sinful' & 'Ungodly' Behavior— But Denies Sex Abuse Claims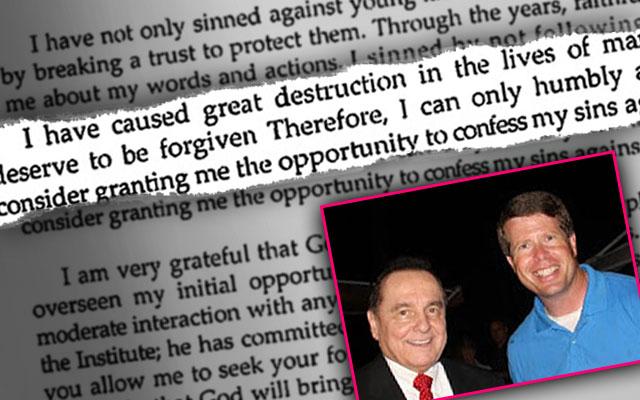 Duggar mentor and longtime family friend Bill Gothard has been slapped with a $500,000 lawsuit accusing the Christian minister of sexual molestation and even having nonconsensual sexual intercourse with a young parishioner.
The Institute in Basic Life Principles founder, 31, isn't exactly admitting he's guilty of the sick crimes— but he did release his own bizarre "confession," RadarOnline.com can exclusively reveal.
Article continues below advertisement
According to Illinois court documents obtained by Radar, Gothard wrote an apology letter to his accusers, ten women who were once participants, and often employees, in his ministry.
"I have realized how wrong and insensitive I was to only select certain types of young people, especially young women, to serve at Headquarters, often as my personal assistants," he wrote in the odd mea culpa.
He did half-heartedly admit to some of the women's less serious accusations— that he held their hands, stroked their feet, and confessed his love for them when they were young girls, often minors.
"I was very wrong in holding hands, giving hugs and touching their hair or feet," he said. "I was also wrong in making statements that caused emotional turmoil and confusion. My guilty is compounded by my hypocrisy of requiring standards for others but not following them myself."
"All of this can only be described as ungodly and sinful."
Eschewing the legal process and the women's request for at least $50,000 each in damages, Gothard requested individual meetings to discuss "forgiveness."
Article continues below advertisement
"I can only humbly ask that each of you whom I damaged consider granting me the opportunity to confess my sins against you, and to ask you to forgive me," he begged in the note.
He then advised them to reach out to Arkansas physician Dr. Doty Murphy, whom he claimed would moderate the meetings.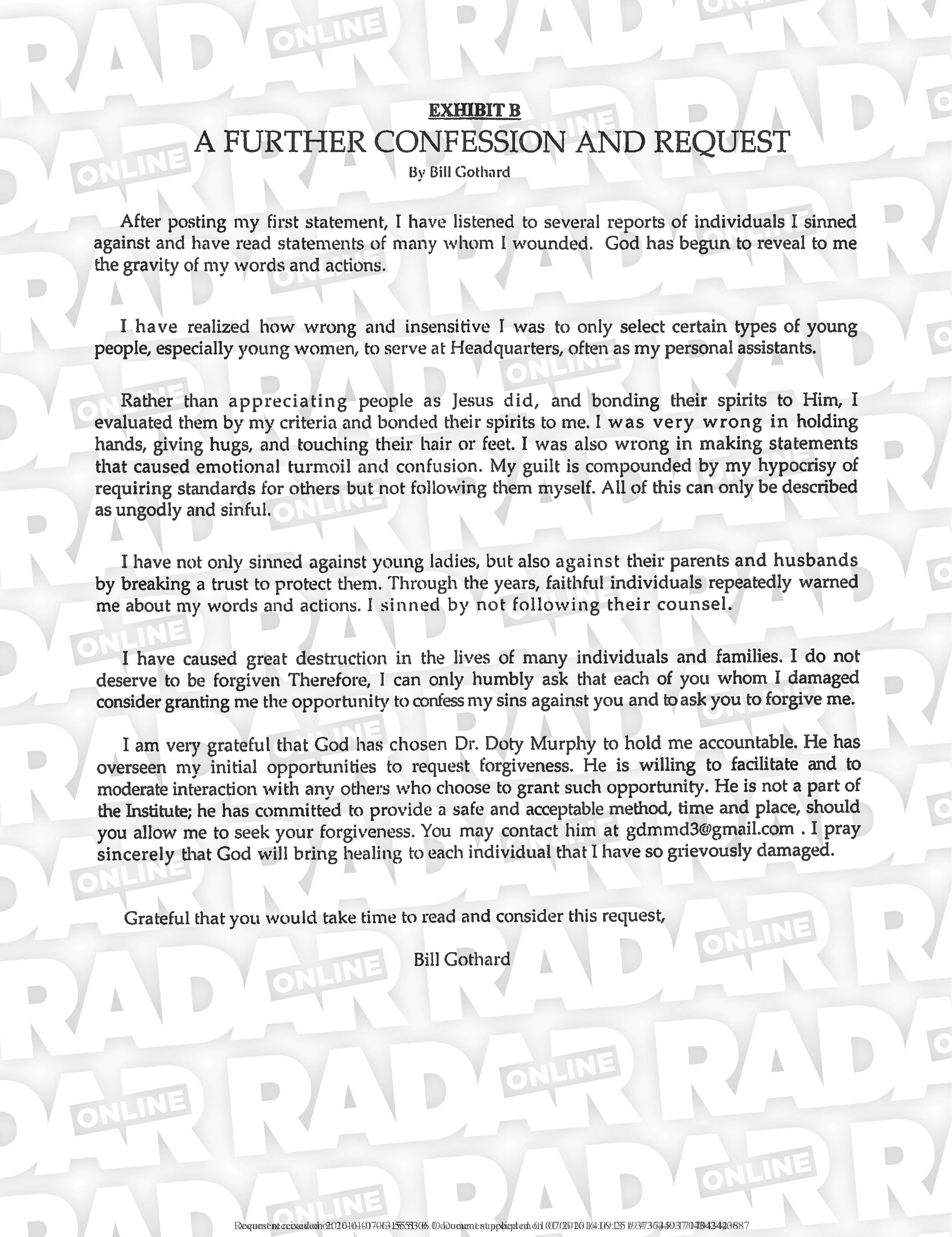 When asked by The Washington Post about the rape claim, he vehemently denied the damning accusation.
"Oh no. Never, never. Oh! That's horrible," he reportedly said. "Never in my life have I touched a girl sexually. I'm shocked to even hear that."
Two years ago, Gothard resigned from the IBLP in disgrace amid sexual harassment claims.
However, this is the first time accusers have filed a lawsuit.
There is a hearing in the case on January 13.