Heather McDonald Slams Chelsea Handler, Reveals They're Not Speaking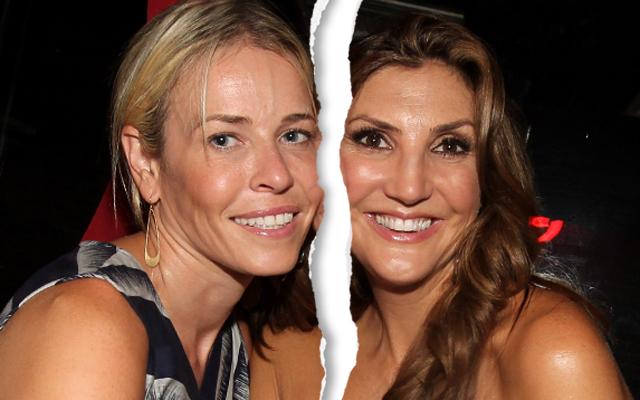 Chelsea Handler made audiences laugh for almost a decade as the host of E!'s Chelsea Lately.
But RadarOnline.com has exclusively learned from one of the show's longtime employees, comedian Heather McDonald, that behind the scenes, the lighthearted show was a living nightmare!
During a recent podcast for Allegedly with Theo Von & Matthew Cole Weiss, McDonald — who wrote and co-hosted Chelsea Lately throughout its entire seven-year run — said that working on the show from 2007 to 2014, she "lived in fear, 100 percent lived in fear!"
Article continues below advertisement
"It was hard. Never being promoted … If a new writer came on, they got the same thing as I did. That part bugged me," she claimed in the podcast, available on iTunes.
But in August 2014, after Handler decided to not renew her contract with E!, McDonald said, "My relationship with Chelsea ended."
"She wasn't happy doing the show at the end. Everybody saw. She had tired of it. She didn't know how to get out of it, which is why she went on Howard Stern and ended it early for us, which screwed us," McDonald claimed.
"We had WGA contracts that were not honored," she alleged. "Everyone else walked away with a severance, and I walked away with nothing. Those little things were not that cool."
"I don't agree with how she treats relationships in her life," she blasted. "I think she's missing out and I think she's missing out by dumping people. I think it's a shame. You don't have to cut someone out completely. That's now how I live my life."
"I think she's really funny and when you're in your life and her friend it's the greatest thing ... It's the best thing ever. It's so much fun. She laughs at you. And that's what's sad," McDonald said. "She makes you feel so special until you're not."
Are you a fan of Chelsea Handler? Tell us your thoughts.