Charlie Sheen Vows To Seek Cure For HIV, Says Dream Helped Predict His Diagnosis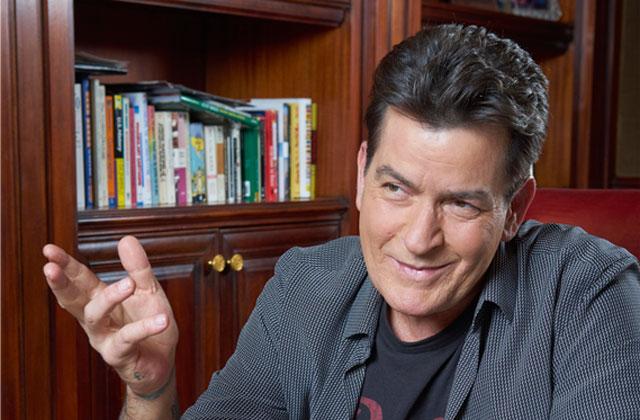 Since his bombshell battle with HIV was revealed back in November, Charlie Sheen has vowed to dedicate the remainder of his life to finding a cure for the disease.
The notorious Hollywood bad-boy, 50, sat down on The Dr. Oz Show Monday afternoon, sharing his hope to serve as an avid spokesperson for the HIV-AIDS community from now on.
"I hope in my abilities to do something really positive with this," he told show host Mehmet Oz while the two sat in his Los Angeles home (where part of the episode was filmed).
Article continues below advertisement
Now, the former Two and a Half Men actor says that he is fully committed to altering his party boy lifestyle, taking up healthier habits and working out regularly through yoga, swimming and jogging.
Meanwhile, as RadarOnline.com exclusively reported, the star — so far — has spent more than $200,000 to battle HIV.
"I said to my mom, 'This disease picked the wrong guy,'" he told RadarOnline.com's Dylan Howard in late December. "If anybody can fight this thing and discover a cure, it's me. I will exhaust every resource available to me. I will sit with every expert. I will move forward until something's revealed."
Sheen will also be featured in Tuesday's segment of The Dr. Oz Show.