Sick Candace Cameron Bure Leaves 'View' Set After Battling Whoopi Over Oscars Drama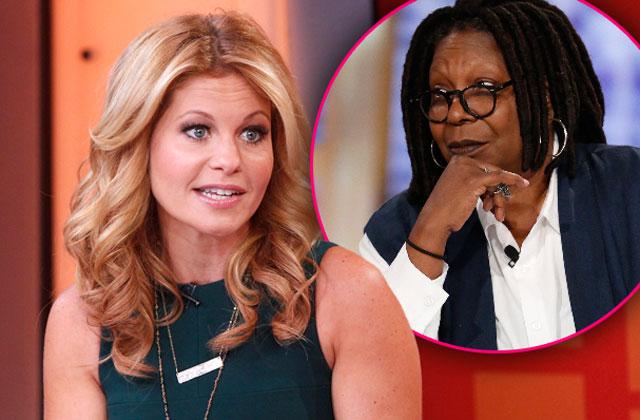 After sparring with Whoopi Goldberg on The View over the controversy surrounding this year's Oscar nominations, Candace Cameron Bure abruptly left the set and did not return for the second half of Tuesday's segment.
In an E! News update, the TV host explained her hasty exit, claiming it had nothing to do with Whoopi's abrasive monologue the previous day.
The Fuller House star, 39, even took to Twitter to clear up the misunderstanding.
Article continues below advertisement
"I left the show today b/c I didnt feel well, not because of the discussion. Saw the Doctor- low blood sugar & tested positive for fluB," she tweeted to fans.
But was that the whole story? During Tuesday's icy show, Goldberg and guest host Sunny Hostin went head-to-head over Jada Pinkett-Smith's boycott of the Oscars after demanding the academy to acknowledge their lack of diversity with nominees.
After the two bickered for quite some time, Bure turned to equally quiet cohost Joy Behar and quipped, "Hi Joy, how are you?"
"Well you know what, I talk about God, you gotta talk about these damn movies," Goldberg hit back at Bure, a self-proclaimed evangelical Christian.
Watch the Video on RadarOnline.com:
Do you think Candace is really sick or was she sick of hearing Whoopi's antics? Sound off in the comments below!