Bill Cosby's Wife Forced To Testify In His Sexual Assault Lawsuit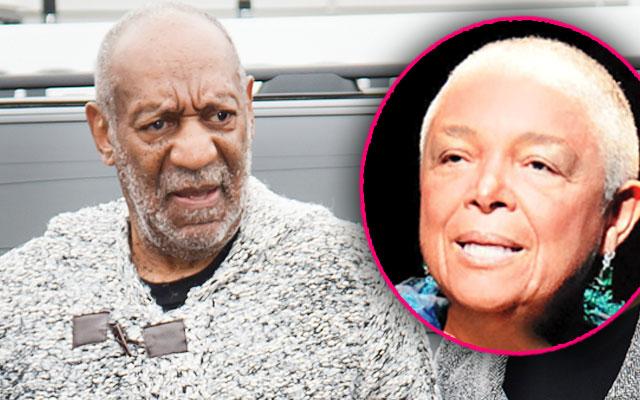 Camille Cosby must reveal what she knows about her husband' Bill Cosby's history with seven women who have sued the comedian for defamation.
"I find no merit in Mrs. Cosby's arguments, and accordingly deny her motion in its entirety," ruled U.S. Magistrate Judge David H. Hennessy in Massachusetts on Dec. 31.
Judge Hennessy's decision means 71-year-old Camille, who was subpoenaed earlier last month, must give testimony during a deposition for the lawsuit brought by Tamara Green, Therese Serignese, Linda Traitz, Louisa Moritz, Barbara Bowman, Joan Tarshis and Angela Leslie.
Article continues below advertisement
"She argues that her subpoena threatens 'the strong public interest in encouraging the protection of marital communications' and mentions in passing 'the shame and embarrassment of responding to questions about defendant's alleged infidelities and sexual misconduct," noted Judge Hennessy in his written decision.
"While these are not unimportant considerations, they do not outweigh the potential significance of Mrs. Cosby's testimony. … Mrs. Cosby's dual role as defendants' wife and business manager, render it at least plausible that Mrs. Cosby is in possession of information that is 'relevant to any party's claim or defense and proportional to the needs of the case."
The seven women claim they were the victims of sexual assault between 1969 and 1992.
"The attorneys for Mrs. Cosby intend to appeal the decision," Cosby's attorney Monique Pressley said in a statement of the verdict.
This has been a rough week for the Cosbys. As RadarOnline.com reported, Bill Cosby, 78, is free on $1 million bail after he surrendered himself to Pennsylvania police Dec. 30 on sexual assault charges.
Article continues below advertisement
Montgomery County prosecutors announced their decision to criminally charge Cosby with aggravated indecent assault, after reopening an investigation of the comedian in an alleged sexual assault on a former Temple University employee, Andrea Constand, in 2004.
In 2005, Constand claimed that Cosby drugged and sexually attacked her while she worked as a manager for the women's basketball team at Temple University. At the time, police ultimately opted to drop the case due to "lack of evidence."
Cosby denies the charges.