Exclusive
Desperate Bill Cosby Claims He's 'Legally & Functionally Blind' — Couldn't Have Raped Victim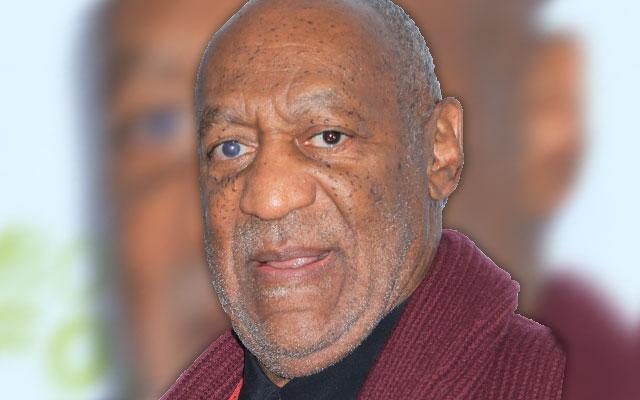 Disgraced TV legend Bill Cosby is attempting to turn a blind eye to the rape allegations make against by former supermodel Beverly Johnson, RadarOnline.com has exclusively learned.
The Jell-O pitchman has secretly admitted in court documents that he is "legally and functionally blind."
The 78-year-old — accused of being a serial knockout drug rapist that has attacked about 100 women over a 43-year period — has suffered from vision problems due to glaucoma, it can be revealed.
Article continues below advertisement
But Cosby is also battling keratoconus — a disorder that alters the shape of the corneas. The condition causes his images to distort, multiply or streak.
"Bill doesn't want to make an issue of his eye condition, but it's a real concern to his family and friends," a source told RadarOnline.com.
"I think his pals and family are greatly alarmed at his bug-eyed appearance."
Cosby, who won three Emmys for his role in the 1960s series I-Spy and became American's favorite dad in his sitcom The Cosby Show, is now using his condition in a bid to defend himself.
RadarOnline.com can reveal the condition was mentioned in a 14-page defamation lawsuit he filed against Johnson in Los Angeles County Superior Court on Dec. 21 accusing her of making up the rape case to generate publicity for an autobiography she was promoting.
Johnson, 63, has charged Cosby drugged her with a cup of coffee in is Manhattan townhouse in the 1980s and the model, who was popular in the 1970s and 1980s, had to fend off his aggressive advance.
Article continues below advertisement
Calling the allegations "malicious, opportunistic, false and defamatory," the lawsuit also claimed Johnson falsely accused her two previous boyfriends of abuse.
And in apparent attempt to highlight the comic's frail condition, the lawsuit accused Johnson of lying in her memoirs about a 2015 encounter with Cosby at an airport where he appeared shocked about seeing her.
The lawsuit claimed: "Mr. Cosby has suffered from a degenerative eye condition for years which has steadily worsened recently to the point that he is for over a year has been legally and functionally blind."
Renowned New York City criminal defense attorney Murray Richman told RadarOnline.com Cosby is pulling out the going blind card because he wants to show that he has a "disability that makes him physically incapable of doing all those things that he has alleged to have done."
"It's a bulls**t defense," said Murray, who has represented Jay-Z and other prominent clients in his 52-year legal career. "The jury isn't going to buy that."
When Cosby was asked about his eye problem at a November 2011 book signing he avoided the question: "Overall, I'm feeling," he said. "My bones creak some, but for the most part I'm all right."