Charlie To Blame? Brooke Mueller Claims Sheen May Have Sparked Her Relapse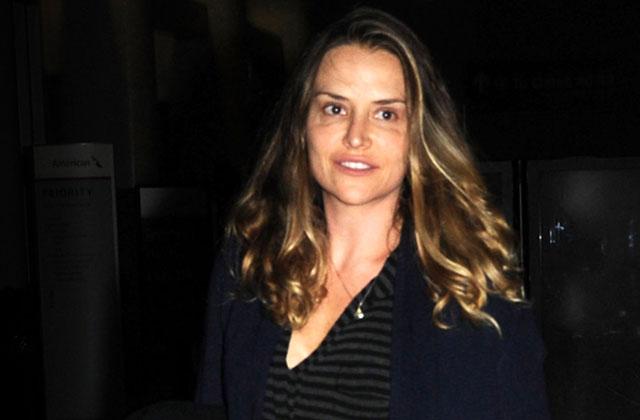 Brooke Mueller is back in rehab, RadarOnline.com has learned, and she's telling friends Charlie Sheen's HIV diagnosis is partly to blame.
According to an insider, "Brooke had a very difficult time in the immediate aftermath of Charlie's situation going public. Even though she and the twins don't have HIV, it just brought back a lot of very bad memories of the time when Brooke was married to Charlie."
Article continues below advertisement
"The relapse was swift and apparent to everyone immediately," the insider said. "Within two weeks of the relapse, Brooke decided to go to rehab herself. This was a huge step because Brooke recognized it."
"She went to rehab for several weeks, and came home, thinking everything would be okay. But being home was much harder than Brooke anticipated, and she once again made the decision herself to go back to rehab. She is committed to her sobriety."
The rehab facility is in Utah, and Mueller, 38, is expected to remain in treatment for at least the next four months.
Meanwhile, her twin sons with Sheen, Bob, and Max, 6, are being cared for by Brooke's mother, Moira Fiore, and her brother.
The boys "have been visiting their mom in rehab during several weekend trips from Los Angeles to Utah. This is a legitimate rehab," the insider added.
In an exclusive interview with Radar, Sheen previously said that Mueller has been supportive of his HIV diagnosis, saying, "She was sad for me but then realized that I'm a pretty tough customer and she knew I would handle it and do whatever I had to."