Bradley Cooper & Irina Shayk Breakup — She Already Has A New Man!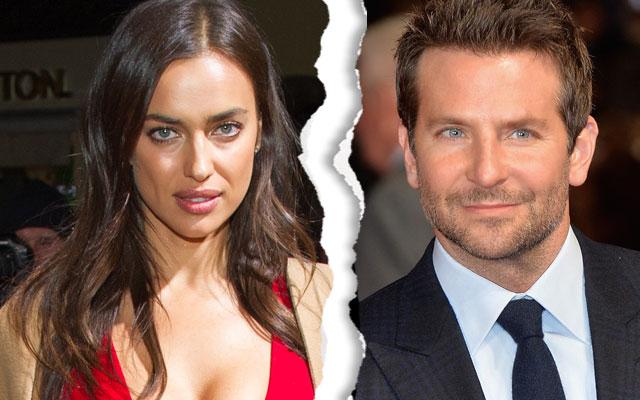 Bradley Cooper and Irina Shayk have split after less than a year of dating!
According to reports, the breakup came following a series of explosive fights — and one too many disagreement's with Cooper's mom. "The pair had been getting on really well, but things went south over the Christmas period," an insider told the Sun. "They spent Christmas together in LA but arguments started, mainly centering around the fact Irina and Bradley's mum weren't getting on very well."
Article continues below advertisement
While the ladies were once close, over time, they began to butt heads. "Irina is a very strong, beautiful Russian woman who knows what she wants, and perhaps Bradley's mum saw that as something she didn't want for her son."
Shayk was reportedly devastated by the demise of their relationship. "Irina thought things were going brilliantly with Bradley and is very upset they ended this way," the insider said.
Still, she has not allowed the breakup to keep her down too long. According to reports, she has already moved on with another man — a British model by the name of Stephen James, and the two even celebrated her 30th birthday together back on Jan. 6. "It's early days but they are being real rocks to each other and think the other is – understandably – gorgeous," a source revealed. "Stephen knew her when she was with Bradley and always knows how to cheer her up."
Pals close to the bombshell are hopeful that this time, she will be able to keep her heart intact. "Irina always seems to pick the wrong men so she's taking it slowly with Stephen but the fact they were friends first helps a lot with her trust."