Troubled Past: American Artist Ashley Olsen Arrested For DUI Before Death In Italy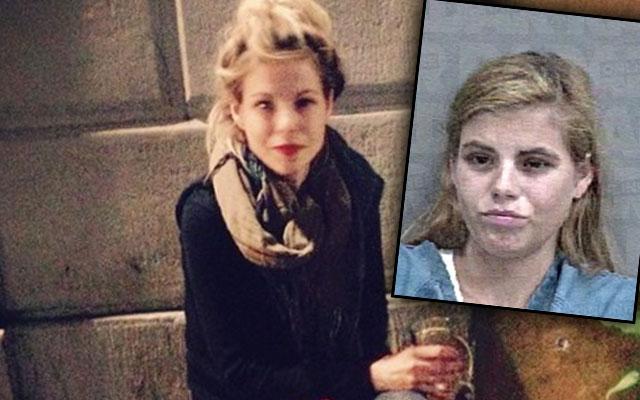 Artist Ashley Olsen, the Florida-native who was found dead in her Florence, Italy apartment on Saturday, had a past run in with the law, RadarOnline.com can exclusively reveal.
Years before she moved to Italy, Olsen, 35, was pulled over on for not having her headlights on and was arrested for driving under the influence!
"On September 13, 2003, she was pulled over in Gainesville, Florida. She was a driving a blue Cherokee and she was pulled over because she was driving without headlights at night. The vehicle was also observed swerving in between lanes," Sergeant Brandon Kutner, the public information officer at the Alachua County Sheriff's Office, told RadarOnline.com.
Article continues below advertisement
"She was observed being unsteady on her feet and had a strong odor of an alcoholic beverage coming from her breath and she was swaying back and forth in front of the deputy," he added.
Olsen "performed poorly on the field sobriety exercises and she was placed under arrest at 11:56 p.m. on September 13th. She gave two breath samples to deputies. The first one was .196 grams of alcohol per 210 liters of breath and second one registered .207 grams. Both of them are more than double the legal limit," he told RadarOnline.com. The legal limit in Florida is .08.
Kutner also revealed that the socialite initially lied to deputies and claimed that she had lost her license at a Florida Gators football game earlier that day.
"Originally she said she lost her purse and her driver's license, but later we found that out to be false, because we did identify her by her driver's license," he said.
According to court documents obtained by RadarOnline.com, the then-22-year-old was ultimately charged with driving under the influence of drugs or alcohol and was put on supervised probation for one year. She was also slapped with $1,061.50 in fines and fees.