Something Stinks! 'RHOC' Star Vicki Gunvalson's New Perfume Slammed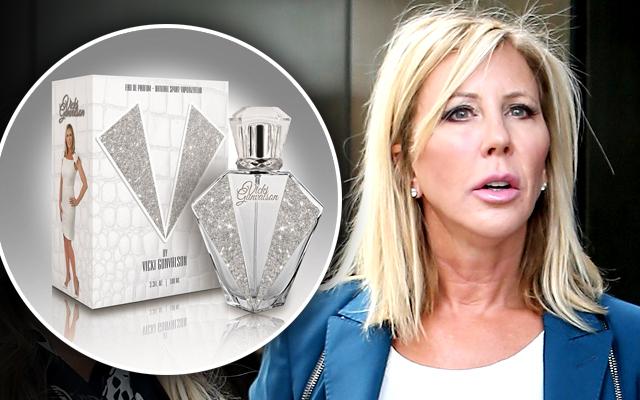 Article continues below advertisement
However, the listing price of $29.99 was almost immediately slashed to $14.99 as the reviews poured in, with each one more brutal than the next.
"V for Vicki? More like V for volatile," one wrote. "Derived from Vicki's own bitter tears and failed vodka, this fragrance will be WOO--HOOING it's way under your tree this holiday season. If you want to smell like deceit, then this is the aroma for you. Disclaimer: This liquid did NOT cure Brooks of Cancer."
Another chimed in, "If it were possible to give negative stars this urine in a bottle would rate minus 5 stars. Maybe this woman should stick to ... faking cancer to line her pockets. Buy this urine at your peril."
"If you yearn to smell of sadness & desperation with a hint of lies then this is the holiday scent for you!" said one.
"For the vapid narcissist in you," another sniffed. "Smells like greed."
Article continues below advertisement
But there were a few positive comments for the perfume, with one person writing: "Love at first sniff! It must be all in the skin chemistry for this fragrance. It's either love or hate. It's just beautiful on me. A complete trip to the fair for me. Maybe it reacts badly on some people. I don't know, but I love it. Glad I got a bottle when I did. I use it infrequently so it will last."
And another showed solidarity with the beleaguered Gunvalson, writing: "I support Vicki as a hard working business woman. I hope I like the perfume."
What do you think about Vicki's new perfume? Sound off in comments below.