Exclusive
Vicki Gunvalson Reunites With Her Ex-Husband, Donn!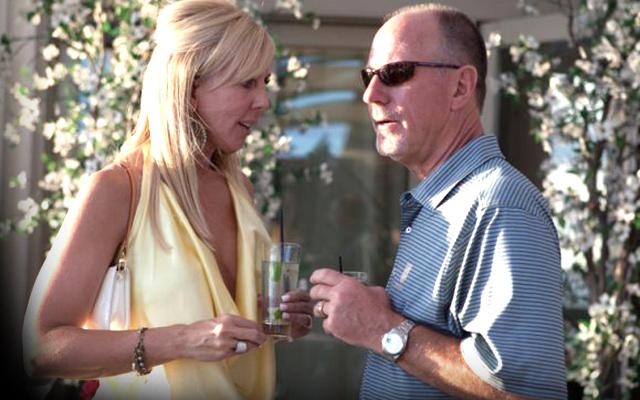 Real Housewives of Orange County matriarch Vicki Gunvalson is reuniting with her ex, Donn Gunvalson!
"They're planning on getting together soon and we'll see how it goes," a close friend of Vicki's told RadarOnline.com. "She hopes it's going to be for good, but she don't know if Donn wants to get back together permanently because he's still really hurt from the divorce."
Regardless, Vicki told her pal she's looking forward to making the time together good for everyone — and that means glamming it up, having a few cocktails and putting her work on the back burner.
Article continues below advertisement
"She wants this to be a really special time," said the pal. "Her life is good and she wants to be surrounded with good people — and one of those people is Donn. She wants him to know that he means a lot to her and she will drop everything for him if he will have her back."
Vicki's divorce from good-natured Donn, 61, was finalized in 2014 after 16 years of marriage. The 53-year-old RHOC veteran notoriously rebounded with Brooks Ayers, who she dumped last July.
As Radar reported, the reality star has since called Ayers just about every name in the book for perpetuating the lie that he was treated for cancer.
Now, "Vicki says she doesn't do "single" well and she's lonely," revealed the pal. "She regrets taking Donn to task several seasons ago, and basically blaming him for her 'love tank' being on empty."
"Donn may like to have a good time, but he's honest and true blue," added the friend. "Brooks is another story."
"If I had it all to do over I wouldn't have divorced Donn," Gunvalson recently confessed to Andy Cohen on Watch What Happens Live. "He was a great man, a good husband."
Do you think they should give it another shot? Let us know in the comments!