'RHONJ' Budget Slashed In Half After 'Teresa Checks In' Ratings Fail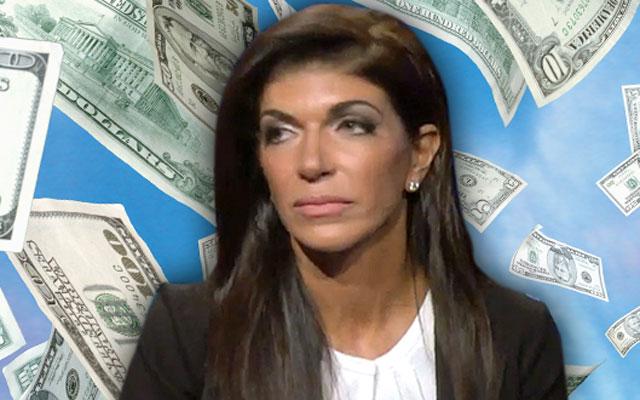 Article continues below advertisement
In past seasons, the network spent millions on salaries for its table-tossing cast. But times have changed as the salaries and egos of other housewives have grown.
"They used to spend around $6 million on Jersey," the source said. "Now they are spending less than $3 million."
But according to the source, a few of the housewives will still be making big bucks.
"Teresa 43 is getting $1 million, and Melissa Gorga 36 is getting $750,000," the source said. "They have their contracts and have signed."
Jacqueline Laurita, 45, will also likely cash in.
"Jacqueline is getting $750,000, but she is fighting over this number with the network still," the source said. "She is trying to hold out for a little bit more, but will probably give in and go for the $750,000."
"Jacqueline is the only one who hasn't signed yet," the source continued. "They are just going over the details and finishing up the lose ends."
Article continues below advertisement
As Radar first reported, Season 7 will welcome married couple Robyn Levy, 34, and Christina Flores, 37 to the cast.
But unlike the returning cast members, these new girls won't be making large salaries.
"Robyn and Christina are getting $40,000 in total," the source claimed.
"The girls are part-time," the source explained. "Their titles are 'friends of the housewives' right now. But if they prove themselves, then they are going to go full-time."
As Radar also reported, matchmaker Siggy Flicker, 48, will be filming for the show as well.
But she got the raw end of the deal and won't be receiving a check, just the publicity.
"She's just going to film, but is not getting any money yet," the source said.
According to the source, Flicker joined as a "friends of Jacqueline's."
"Right now, there are only three housewives," the source concluded. "It's Jacqueline, Melissa and Teresa — and filming will start around Dec. 14."