'Miserable' Sister Wives Reportedly Plan To Leave 'Total Bully' Kody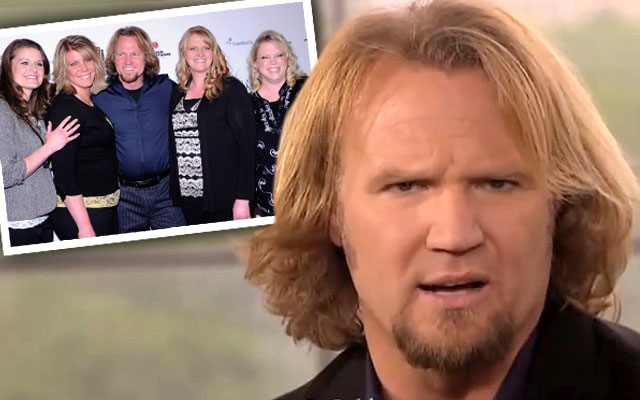 Kody Brown's relationships with multiple spouses have turned into multiple headaches for the Sister Wives star.
"It's just not the loving polygamist marriage people see on TV," a Brown insider told In Touch.
It seems Brown's beleaguered wives would agree.
"He just does whatever he feels like," complained Brown's first wife, Meri, 44, who was caught carrying on an emotional online affair with who she thought was a man but later turned out to be a female named Jackie Overton catfishing her. The FBI has now stepped in and is investigating the case.
Article continues below advertisement
"This family has been torn apart," claimed the source, adding, "Meri will certainly walk away."
But she allegedly isn't the only one thinking of getting out of the sketchy relationship with Brown — both his third wife, Christine, and Janelle could also have one foot each out the door, continued the source.
"Kody fat-shames Christine and has no problem saying he was repulsed by her when they first met," the source said.
In 2011, Christine, now 43, confessed she weighed 222 pounds but had weighed more during portions of her relationship with Brown.
And Janelle hasn't been happy for a long time, and has left 47-year-old Brown before. "They weren't in love when they met and got married," said the source.
Now, Brown is said to be on the prowl, looking to add a teenage fifth bride to his group of "wives."
In the meantime, "He really only wants to hang with Robyn," his pregnant fourth wife, noted the source. "There's a ton of tension. He's a total bully. It's miserable behind closed doors."