Selena Gomez Posts Sultry Behind-The-Scenes Bikini Selfie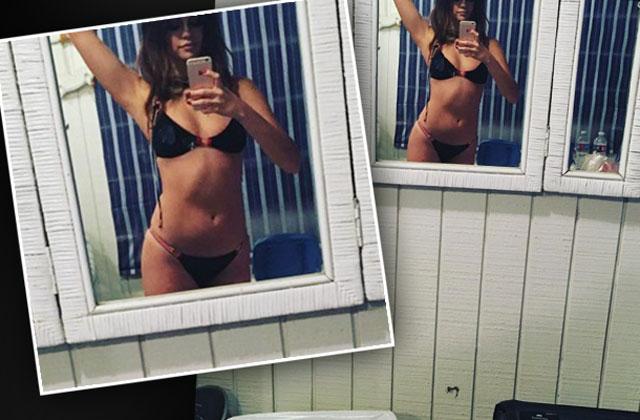 Selena Gomez loves showing her exes –– ahem, paging Justin Bieber –– what they're missing, but this itty-bitty bikini selfie takes the cake!
The "Good For You" singer posted a photo on Instagram, decked out in black bikini that left little to the imagination.
"Comin soon @stevenkleinstudio hehe," she captioned the photo, previewing her look from an upcoming photo shoot with Steven Klein, the photographer who brought you Kylie Jenner's infamous wheelchair look.
Article continues below advertisement
Gomez, 23, was fairly tame in her snap, perhaps implying that the soon-to-come images will be less controversial than that of Jenner's mag spread.
As for her personal life, the former Disney Channel star seems to be busy on the dating scene in recent weeks.
After a short-lived romance with producer beau Zedd, Gomez was spotted out on several dinner dates with a Justin Bieber look-alike.
Meanwhile, the Biebs has most recently been linked to Kourtney Kardashian, as the reality star, 36, was spotted doing a potential walk-of-shame from his hotel suite over the weekend.
What do you think of Selena's bikini bod? Let us know in the comments below!