Ex-Stone Temple Pilots Singer Scott Weiland Dead At 48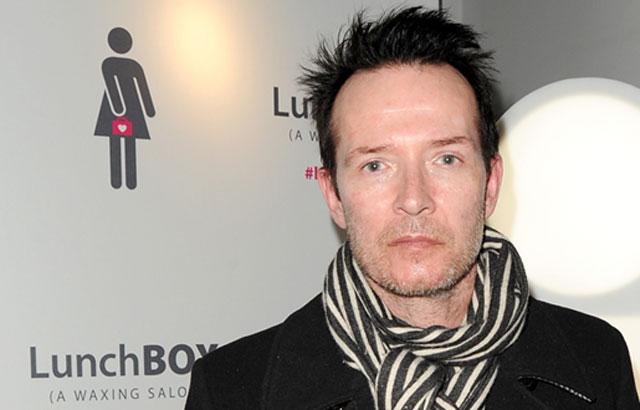 Scott Weiland, the troubled ex-lead singer of the band Stone Temple Pilots, died in his sleep at 48 on his tour bus in Bloomington, Minnesota, RadarOnline.com has learned.
Weiland's manager Tom Vitorino confirmed the singer's passing, pointing to a post on the "Plush".
Weiland's widow Jamie Weiland told the Los Angeles Times, "I can't deal with this right now … it's true."
Police in Bloomington issued a statement saying that "at 8:22 p.m" local time, "officers responded to a report of an unresponsive adult male in a recreational motor vehicle … and determined the adult male was deceased," not mentioning the name of the individual found.
Article continues below advertisement
The Grammy-winner had been slated to take the stage in Medina, Minnesota Thursday with his last band, Scott Weiland & the Wildabouts.
Weiland and STP topped the charts in the early 1990s with hits such as "Big Empty," "Creep," and "Vasoline," as the enigmatic singer brought a unique stage presence and bold vocals to rival frontmen of the grunge genre such as Eddie Vedder and the late Kurt Cobain.
Weiland joined the band Velvet Revolver following STP's 2003 split, later going back to STP for five years, before parting ways again two years ago.
The singer was dogged by drugs and alcohol over the past 20 years, with a number of rehab stints and arrests — most notably in 1995, when he was caught with crack and heroin; and in 1998, when he was again nabbed with heroin.
In a 2011 chat with SPIN magazine, Weiland opened up on his penchant for heroin.
"The opiate took me to where I'd always dreamed of going. I can't name the place, but I can say that I was undisturbed and unafraid, a free-floating man in a space without demons and doubts," he said.