Sandra Bullock Confirms She's Adopted — Meet Baby Daughter Laila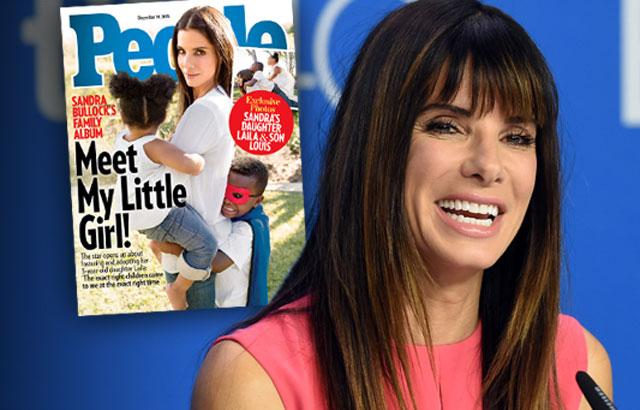 It's a girl! As Radar first reported, five years after adopting son Louis, Sandra Bullock hoped to bring home a sibling for him — and now her family dreams have come true!
In an exclusive interview with PEOPLE magazine, the Oscar-winning actress opened up on her decision to adopt 3-year-old Laila, and the difficulty of keeping the process private.
"When I look at Laila, there's no doubt in my mind that she was supposed to be here," Bullock, 51, told the publication of her new little girl. "I can tell you absolutely, the exact right children came to me at the exact right time."
Article continues below advertisement
But it hasn't all been easy for the actress.
"You feel it's very much like witness protection," Bullock said of the adoption process, adding that she had to fight to keep Laila's identity from leaking to the press.
"I learned that a photo of her was being shopped around for sale to every outlet around the world," she said of paparazzi shots taken of little Laila while they were homeward bound. "I had promised and legally agreed to protect her from something like this, and here I was chasing down lawyers — having them begging them to keep her safe."
Congratulations to Sandra on her new baby girl!