Syed Farook Visited Shooting Range Days Before San Bernardino Massacre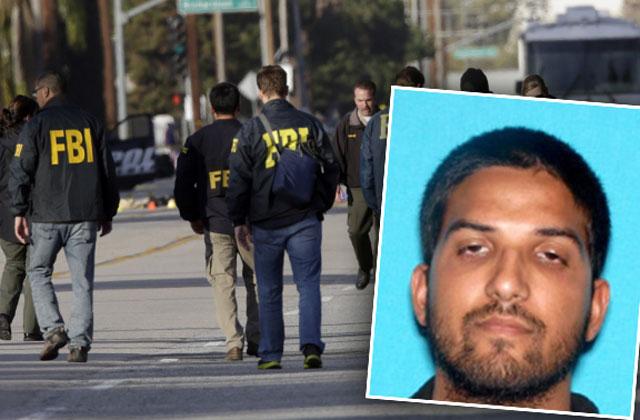 Just days before Syed Farook and his wife, Tashfeen Malik, opened fire at the Inland Regional Center in San Bernardino, Calif. last Wednesday, killing 14 people, the couple went to a shooting range for target practice.
According to the Associated Press, Farook and Malik visited the Riverside Magnum Range (approximately 20 miles from the attack site) for shooting practice on Nov. 29 and 30.
John Galletta, an instructor at the facility, said that there was nothing strange or noteworthy about Farook's behavior during his visits, though he did ask a question about his new rifle during one session.
Article continues below advertisement
When asked if there were any red flags about the couple in hindsight, Galletta simply replied, "How are you able to determine what somebody's intents are?"
As Radar previously reported, the circumstances behind the San Bernardino shooting were initially unclear, as witnesses reported that 28-year-old Farook, an American born food inspector, left a holiday party in anger over a disagreement, and returned later with his wife, carrying out the killings.
While the U.S. government has maintained that there is not yet any evidence linking the married couple to ISIS, who claimed responsibility for the attack, authorities continue to investigate the shooting as an act of terror.
Meanwhile, the FBI believes that Farook and Malik had grown increasingly radical over the last year.
"We have learned and believe that both subjects were radicalized and have been for quite some time," David Bowdich, chief of the FBI's Los Angeles office, said at a news conference Monday.
"The question we're trying to get at is how did that happen and by whom and where did that happen? And I will tell you right now we don't know those answers," Bowdish added.
During the same press conference, county Health Director Trudy Raymundo, who was in the room during the attack, shared her account of the horrific events.
Watch the Video on RadarOnline:
"We held each other and we protected each other through this horrific event and we will continue to hold each other and protect each other," she told cameras.