ISIS Claims Responsibility For San Bernardino Shooting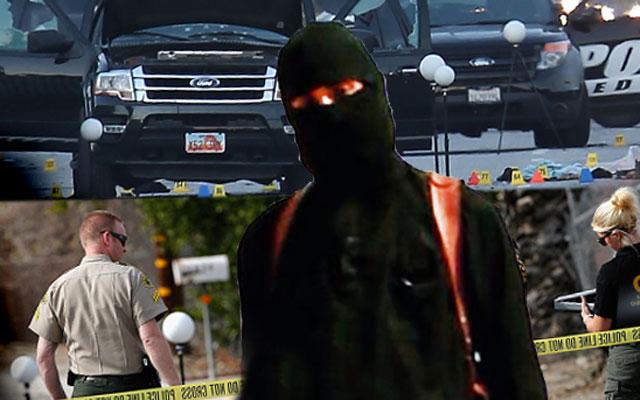 Confirming what investigators suspected, ISIS has claimed responsibility for the Dec. 2 shootout in San Bernardino, Calif. that left 14 dead and 21 injured.
The circumstances behind the shooting were initially unclear, as witnesses reported that 28-year-old Syed Farook, an American born food inspector, left a holiday party in anger over a disagreement, and returned later, carrying out the killings with his wife, Tashfeen Malik, 27. Now, ISIS is taking credit for the gruesome attack.
Article continues below advertisement
Meanwhile, friends who knew the couple fear that Farook had been radicalized by his wife, whom he'd married in Saudi Arabia two years ago.
"He was such a sweet young man," a friend told CNN. "Everyone who knew him always talked so highly of him. Until today. To try and understand this, it's really difficult for us."
On the contrary, most friends did not know much about his wife, who spoke only broken english, and dressed modestly in religious garb. "I wouldn't have been able to tell the color of her eyes even," the friend continued. "Was she skinny, was she fit? I don't know. I never saw her. Farook never described her. He never said anything about her."
However, Daniel Chesley, an attorney for the couple's family, cautions that things may not be what they seem. "Malik was a very, very private person. She kept herself isolated and she was very conservative," he said. "Because everyone knows so little, she's easy to pin things to."