NeNe Leakes Calls Out Raven-Symoné & 'The View' Gals Over Rudeness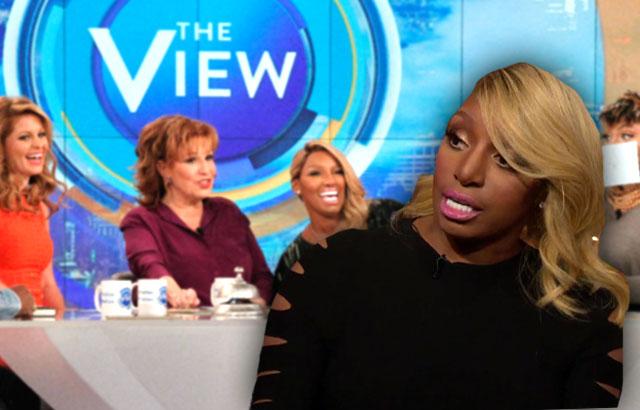 NeNe Leakes complained that The View panel was "not kind" to her during a recent appearance, singling out Raven-Symoné, in particular, for her nasty attitude on the ABC show.
The 47-year-old beauty told Andy Cohen on Watch What Happens Live Sunday, "I felt like they were not kind to me — honestly, they were not kind," noting that she picked up on the suspicious stares and bad vibes during the appearance last month.
Article continues below advertisement
Watch the video on RadarOnline.com
The mother-of-two said that "it was more than" sarcastic comic Joy Behar tossing zingers in her direction.
"Now Joy definitely was throwing a lot of shade, but there was someone else on the panel who threw shade as well, as far as looking me up and down," the The To Tell The Truth judge said. "Now, we were live. So as far as what cameras shot or shown, I don't know.
"It didn't show everything, but I can tell you there were a couple of people on that panel who were very shady."
Cohen asked NeNe, who's starring in Chicago at Broadway's Ambassador Theatre, "Were talking about Raven-Symoné?"
"Probably," NeNe said, noting that the panelist was glaring at her "real nasty like.
"I didn't like that because look, first of all, I was invited to their show — I was there to promote Chicago and other things."
The charismatic Real Housewives alum said that the panelists — also including Whoopi Goldberg, Candace Cameron Bure and Paula Faris — "just weren't kind" and "did not have nice manners," before throwing a bit of shade back at the ladies.
"I know all of them are tired: their hairstyles are tired, their makeup is tired — you know, whatever," she said.
Following the awkward appearance last month, NeNe tweeted (and later deleted): "Just sat with a bunch of mean girls turning up their noses, looking u up & down as if u don't belong. The HATE was so real & SAD."