NeNe Blasts 'The View' Hosts: 'Have Some Manners & Treat Me Nice'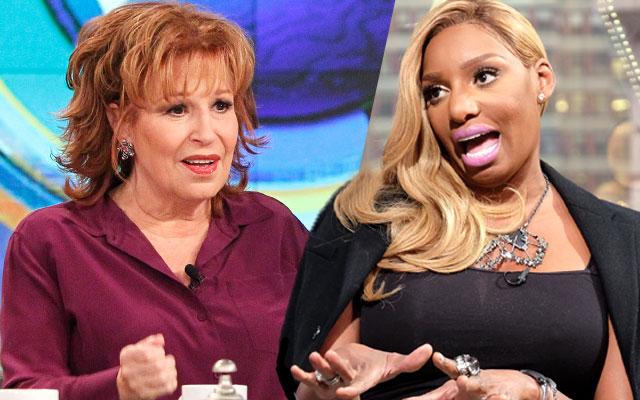 On Nov. 18, NeNe Leakes made an appearance on The View to talk about her new role on Broadway, but what was supposed to be a pleasant chat seemed more like an icy interaction.
The former Real Housewives of Atlanta star quickly took to Twitter to share her thoughts about what happened.
"Just sat down with a bunch of mean girls turning up their noses, looking u up & down as if u don't belong," the 47-year-old wrote, adding, "the HATE was so real & SAD."
Article continues below advertisement
Leakes has since taken down the tweet, but she isn't ready to throw down her fists just yet—and she thinks that the hosts of The View need to learn a lesson on propriety.
"I was a guest on The View, and I just felt like, honestly speaking, if you invite me to your house, have some manners and treat me nice," she said during a candid interview with E!. "That's all I'm saying. I just felt those girls weren't friendly."
Leakes' sit-down with The View got off to a bad start after co-host Joy Behar asked her about divorcing and then remarrying her husband Gregg.
The exchange only grew more intense as the conversation continued.
Fired up from her earlier rounds, Leakes also let loose about her former costars—and made it clear that she thinks she still rules the show.
"I feel like the Housewives of Atlanta is my show," she said. "Just keepin' it real with you."
"I think when you say Housewives of Atlanta, people say NeNe Leakes," she continued. "Even with me not being on the show."
While Leakes will be making an appearance on the current season, her long run on the show has come to an end.
But despite her comments, she still has a soft place for the show, which gave her a start in the entertainment industry.
"I'll always have love for Housewives of Atlanta," she said.