Jealous! Kendall 'Livid' Over Kylie's 'Vogue' Spread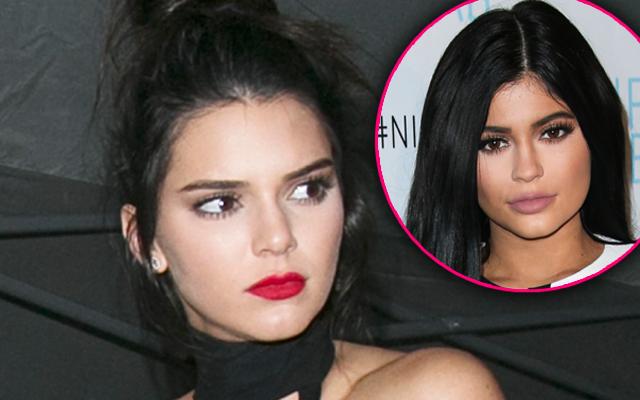 While Keeping up with the Kardashians 19-year-old reality star Kendall Jenner was taking the modeling world by storm last year, her younger sister Kylie was clearly plotting her revenge! Kylie just nabbed a spread in Vogue magazine's January 2016 issue, and now, RadarOnline.com has learned that the already divided duo are more at odds than ever before.
"Instead of being happy for Kylie, or proud of her, Kendall is actually quite p*ssed off about this," the source said.
Article continues below advertisement
Even though Kendall has been featured on the cover of Vogue in Japan, France and most recently, Brazil, the insider told RadarOnline.com that she wanted to be featured in the American edition for the new year.
"She could not believe that Kylie was chosen for the U.S. version of Vogue while she was given the foreign one," the source told RadarOnline.com.
"To make matters worse, the fact that she shot the spread with Bella Hadid has Kendall even more upset."
"Kendall legitimately thinks that Kylie is trying to steal her friends and her life and she cannot stand it anymore."
Indeed, Kylie said in an article alongside the shoot, "I wouldn't be who I am today if it weren't for all my sisters!"
As RadarOnline.com previously reported, the once-close siblings' behind-the-scenes battle became public after their fighting was featured on several episodes of KUWTK.
In classic Kardashian form, however, Kim Kardashian, 36, attempted to salvage what's left of her younger sisters' broken bond by telling E! News that their relationship "isn't rocky!"
Article continues below advertisement
According to the source, however, "Kim knows that Kendall and Kylie's growing animosity towards each other is worse now more than ever, but Kris pushed her to say that nothing's wrong."
"It's ironic that Kim was the one to do this PR move, considering that one thing that both Kendall and Kylie have in common is that they cannot stand her!" the insider added.
Do you think that Kylie Jenner is a threat to Kendall's modeling career? Tell us your thoughts in the comments below.