Exclusive
Kylie Jenner 'Terrified' Beau Tyga Will Spill All Her Dirty Secrets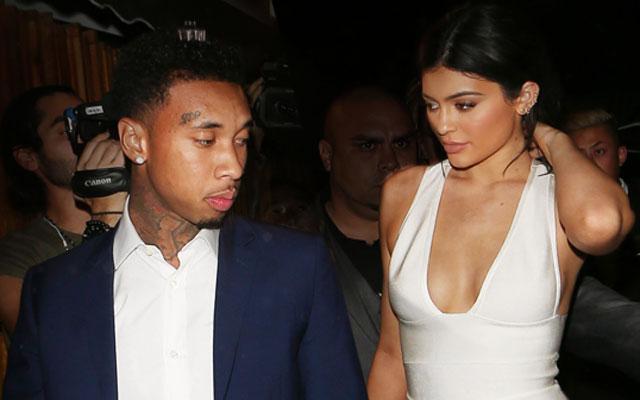 With their relationship on life support, RadarOnline.com has learned that Kylie Jenner and Tyga have been fighting non-stop behind the scenes.
Despite the bad blood flowing between the two, 18-year-old Jenner's terrified of formalizing the split because of how Tyga, 26, could exact his revenge.
"Kylie's big fear is that he'll sell his interviews to the highest bidder and spill all the dirt on her and the entire family," an insider tells Radar. "That's the only reason he's still around."
Article continues below advertisement
"Kylie knows he's got that option because there's no confidentiality clause and even if there was, Tyga's so reckless he'd probably go ahead and take her down anyway," continued the insider.
If that weren't enough, Jenner's concerned about some racy footage they recorded, the private photos he has of her, and the damage Blac Chyna, who is waiting in the wings, could exact.
"Right now Kylie's just hoping against hope that Tyga'll finally leave her alone and make it a clean break," said the insider. "Things between them are so screwed up right now, it's not even funny."