Kristin's Pain! Tragic Brother Paranoid, Believed CIA Was 'Coming To Get Me' Before Death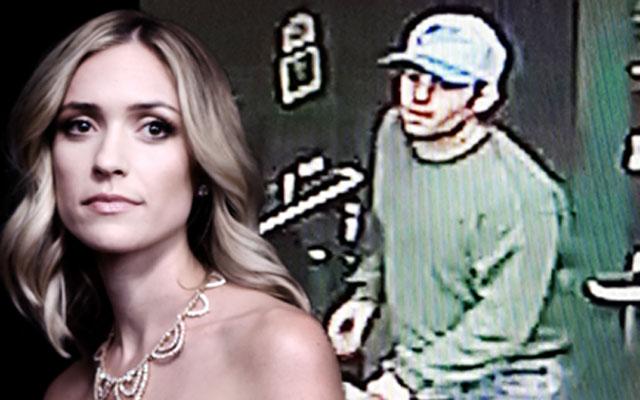 "The CIA is coming to get me!"
Just months before "The Hills" star Kristin Cavallari's brother Michael was found dead - tenants at his father's ritzy California home have recalled hearing that troubled proclamation from the troubled 30-year-old as he wandered the one-acre compound just miles from the Pacific Ocean.
"I remember a few times we'd see him ranting in the back yard, shouting that the CIA was coming to get him," one tenant of Michael's father, Dennis, told RadarOnline.com in an exclusive interview.
Article continues below advertisement
"He seemed paranoid, completely out of it."
That memory is just part of a portrait of a troubled man that has emerged following Michael's discovery in a remote desert wasteland in Utah, near the Colorado border after a two-week search by authorities.
Steve Doyle, a close pal of Michael's, shed more light on his deceased's friend disturbing past.
The pair roomed together for a year in 2008 in Las Vegas - and Michael later couch surfed in Steve's Kansas city apartment after returning to California from Vegas.
"He wanted out of California and he was struggling with alcohol and wanted to get away from everything," Steve said in an exclusive interview.
"It was his family, too, I suppose. I got him a job as a server."
But Michael drifted back to California – and found himself living with his father Dennis' ritzy $6.6 million home in San Clemente.
Radar can reveal his erratic behavior increasingly ran afoul of the tenants who rent out guest homes from Dennis on the one-acre property.
Article continues below advertisement
By one account, he spent his days there boozing, chain smoking and playing online poker.
"Michael would come over early in the morning, around 7am, and ask me if I wanted to drink a beer with him, which was a little odd," said one tenant.
"When I refused he'd get mad."
After the paying tenants protested, Dennis tossed Michael on his ear and set in motion a grim sequence that inexplicable lead to the Utah desert.
As Radar has previously reported, Michael was arrested on Nov. 23, or four days before going missing, after spooking a Dana Point, Calif. woman with a shotgun.
And that was only a part of his ongoing legal troubles.
Court documents show he was arrested for petty theft in 2012 after trying to pocket $400 of lost property - and spent two days in jail.
On June 15, 2013, he was arrested for DUI in Overland Park Kansas. Less than a year later on March 27, 2014, he was again busted on the same charge - this time in Orange County, Calif.
Radar has learned he pleaded guilty in connection with that case and sentenced to one day in jail and three years probation.
"He was a guy who never really found his way I guess," said Steve.
"Mix in drugs and alcohol and it's a toxic mix. It saddens me."