Kris Jenner Says Scott Disick Is 'One Of The True Loves Of My Life'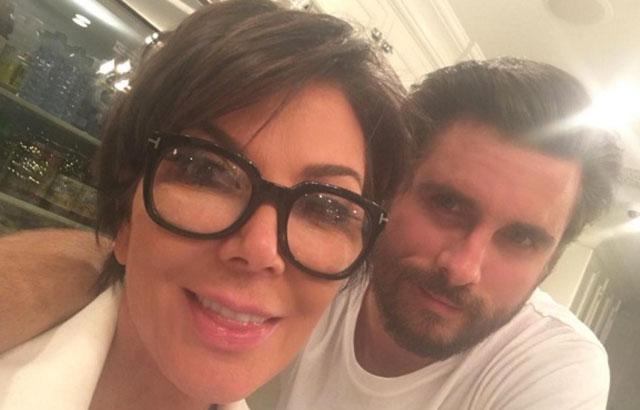 Has Kris Jenner changed her mind about Kourtney Kardashian's troubled baby daddy Scott Disick?
The Kardashian "momager," 60, paid tribute to Disick on Tuesday, posting a cute selfie of the pair on Instagram.
"This is one of the true loves of my life...Feel so blessed to have him as the baby daddy to my Grandkids," she captioned the snap. "You are amazing @letthelordbewithyou and I love you. #proudmama #memories #family #youareeverything."
Article continues below advertisement
Of course, Disick seems to be on the up-and-up these days, completing a 30-day rehab treatment and avoiding paid clubbing gigs since his return.
Disick has also been spotted out and about with estranged baby mama Kourtney as rumors swirl that the two, who are parents to 5-year-old Mason, 3-year-old Penelope, and 11-month-old Reign, are back together and engaging in plenty of steamy trysts!
"Kourtney is proud of the progress Scott has made since he's left rehab," a source recently told Us Weekly. "She's really happy for him."
The notorious party boy seems to be making his way back into the Kardashian Klan, as he was pictured sharing in the "blended family" – as Kylie called it – Thanksgiving photos last week.
Do you think the Kardashians should let Scott back into their world? Let us know what you think in the comments below!