Scott Disick's Therapist Suggests Father & Son Trip To Repair Damage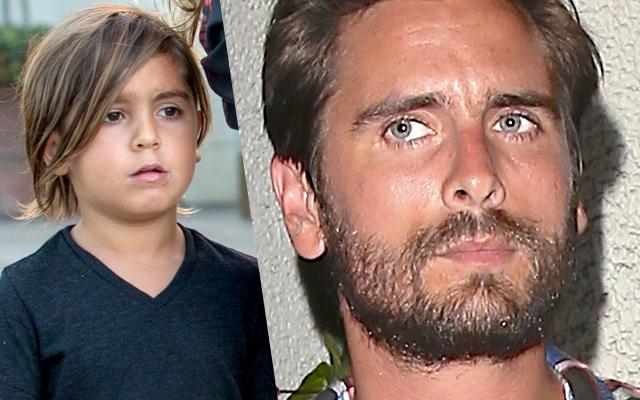 Scott Disick's most recent stint at rehab seems to have worked because RadarOnline.com has learned the Keeping up with the Kardashians reality father of three is now keeping up with his kids like never before!
Earlier today, Disick posted a photo on his social media today of himself and son Mason, 5, in a private jet along with the caption "Boys Trip." Although the two were only flying the friendly skies together for a few hours, RadarOnline.com has exclusively learned that spending alone time with his oldest son is now a mandatory part of his ongoing treatment.
Article continues below advertisement
https://instagram.com/p/-Mj740u35l/?taken-by=letthelordbewithyou
"Scott's counselor and therapist insisted that he focus on repairing his bond with Mason right now," said the source.
Why only Mason when Disick also has two other children -- Penelope, 3, and 11-month-old son Reign – with his on-again baby-momma Kourtney Kardashian?
Since Mason is older, the therapist believes he has even more to gain from time with dad, the insider said.
But according to the source, "Of course they must always have Scott's sober coach with them for the time being. He is not allowed to take his children out of the house without a chaperone until he completes his outpatient program."
As Radar previously reported, after Disick hit rock bottom again in September following a nearly-deadly drug and alcohol induced summer bender, it was the love for his kids and the tough love from the Kardashian family that forced him into rehab.
Do you think that Scott Disick will stay sober? Tell us your thoughts in the comments below.