Inside Kourtney K.'s Kougar Hook Up With Justin Bieber — Why It's All About Her Ex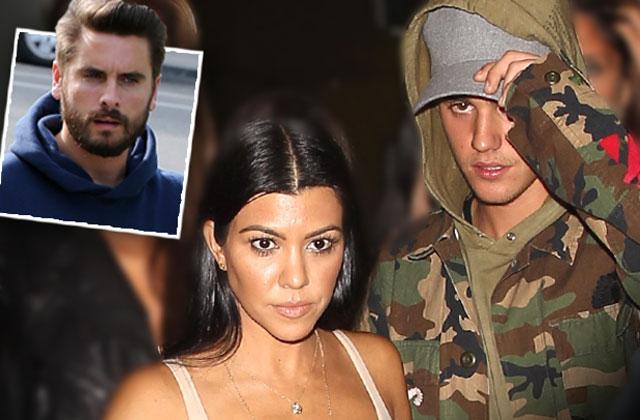 Kourtney Kardashian took rebounding from baby daddy Scott Disick to the next level this weekend when rumors swirled that the 36-year-old hooked up with much-younger man Justin Bieber — but sources say it's all a ploy for revenge on her ex!
The pair was spotted hanging out at Nice Guy restaurant over the weekend and later at a karaoke bar (where the Biebs reportedly sang two of his own songs).
"Justin and Kourtney were nearly inseparable," a source told Page Six of their evening together. "They were smoking on the patio together and were super touchy-feely."
Article continues below advertisement
"Scott hates it that Bieber is the younger, hotter and richer version of him — in his eyes — and seeing him with Kourtney pisses him off even more," the insider explained to Page Six. "Kourtney knows it upsets him, so when Scott flaunts being out with other girls, she hangs out with Justin to get back at him."