Kris Slams: Kim Was 'Cranky' During Delivery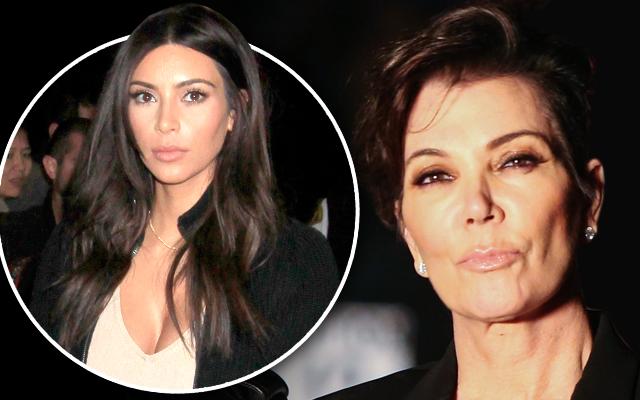 Kris Jenner never misses a chance to pick on her daughter Kim Kardashian, and she even found a way to criticize her painful birth!
Even though Kardashian, 35, had a difficult pregnancy, her mother couldn't help herself and took a dig at her December 5 delivery in a recent interview.
"She was amazing. I mean, she's a really strong girl, a little cranky when she gets uncomfortable, but other than that, she's amazing," she told Entertainment Tonight about Kardashian's delivery of baby Saint Robert West.
Article continues below advertisement
As RadarOnline.com reported, the 60-year-old Keeping up with the Kardashians matriarch was harsh towards her pregnant daughter on recent episodes of the show, telling her that she was eating way too much and making unhealthy choices.
But now that her latest grandson is at home at home, she's just happy to welcome another healthy member of the family.
"We definitely went to Cedars-Sinai Medical Center quite a few times, and now he's home, so we're happy that everyone's safe and sound and all tucked in, so it's good," Jenner added.
Jenner also said that North West's baby brother has yet to show is personality.
"He's amazing. We've only known him a few days so we'll see if he's calm, or you know, anxious. We'll see what kind of kid he is!" Jenner, 60 explained.
What do you think about Kris' digs at Kim? Sound off in comments below.