Kim Kardashian Has Not Had Sex With Kanye West In Months!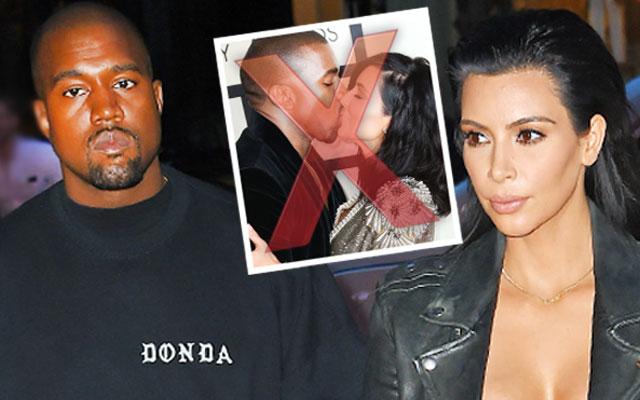 Kim Kardashian has been known to boast about how much sex she has with Kanye West, but as of late, the reality star has been withholding that famous booty from her hubby!
"This is completely different to last time when Kim was horny all through her first pregnancy," an insider told Radar. "This baby is a big one and she's been so uncomfortable and so depressed about her body."
Indeed, Kardashian has been vocal about how much she hates being pregnant, calling it the worst experience of her life! Still, while she while she was not shy about snapping naked selfies earlier in her pregnancy, toward the end, she could not bring herself to get naked for her husband in her larger state.
Article continues below advertisement
"The thought of exposing her body to Kanye was too distressing so she cut way back on sex in the lead-up to the birth," the source revealed. "He wasn't going to argue, of course, but he's certainly getting very frustrated."
As Radar reported, Kardashian is already planning her plastic surgery-aided comeback, which, combined with the normal pregnancy recovery time, could delay hanky-panky even more! Now looking at least another month," the insider said. "Even he knows no woman is ready for sex straight after giving birth."