What Would Olivia Pope Do? Kerry Washington Desperate To Divorce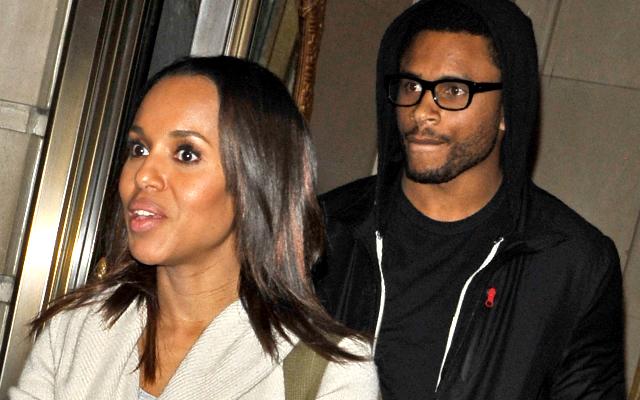 Scandal star Kerry Washington could probably use the help of her fictional television persona, Olivia Pope! The actress is reportedly at her wits end with her football player hubby of two years, Nnamdi Asomugha, and it's looking more and more likely they aren't going to last much longer.
"Things have gotten so bad, Kerry and Nnamdi are barely talking," a source told In Touch of the couple who welcomed their baby girl Isabel 19 months ago. "They are like two strangers living under the same roof."
Article continues below advertisement
"She's already met with her attorney to start preparing," added the source, who also noted marriage counseling failed and the two "are pretty much separated."
Washington and Asomugha's relationship reportedly started deteriorating just four months after their June 2013 marriage when Asomugha was kicked off the San Francisco 49ers football team.
While her 34-year-old husband never got a new job, Washington continues to pull 14-hour days on Scandal and she's tired of watching Asomugha laze about the house. their 19-month old daughter, Isabelle.