Exclusive
No 'Scandal' Here: Idaho Court Confirms Kerry Washington Is Married, Fake Wedding Conspiracy Theories Fall Flat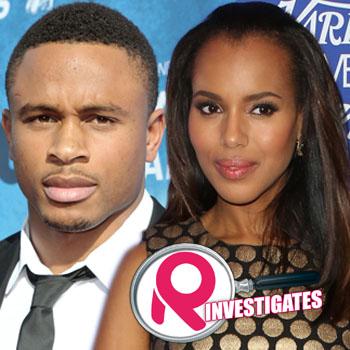 Article continues below advertisement
"They are legally married," JoLynn Drage, recorder with the Blaine County Clerk's Office told RadarOnline.com on Wednesday of Washington and Asomugha
"They first got their affidavit, then the marriage license. They had the ceremony and brought it back with the officiant's signature. Both documents have been filed and recorded, which means a wedding did take place and they are legally married."
There were reports that surfaced last week online claiming they had "legit" proof that there is no evidence of a marriage, citing a search through the Blaine County Clerk's office that revealed no results for a marriage between the Scandal star and her NFL hubby.
But RadarOnline.com easily did a search on Wednesday that produced marriage results for both Washington and Asomugha, putting to rest the conspiracy theory that the couple is not actually married.
"Everything about their marriage is legal," Drage concluded.