Jenelle's Ex 'More Interested In Fame Than Spending Time With His Son'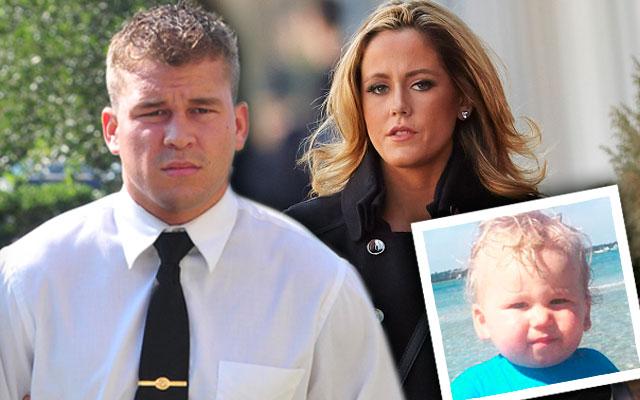 It has been non-stop war for Jenelle Evans, 23, and her baby daddy Nathan Griffith, 27, ever since they split.
As RadarOnline.com first reported, Evans hasn't been letting Griffith see their 1-year-old son ever since he took baby Kaiser on a trip to Boston without informing her.
But now, Radar has learned that despite being separated from his son, Griffith has been soaking up the time he has been spending in front of the cameras filming for the next season of Teen Mom 2.
Article continues below advertisement
"MTV has been filming Nathan lately," a friend of Evans told Radar. "He has been filming without his son and with his friends."
Griffith doesn't seem to mind that Kai is missing from his footage though.
"It seems like he cares more about being on TV than his child," the pal said. "It's weird."
According to the source, Griffith still hasn't made an effort to see Kai, even over the Thanksgiving holiday weekend.
"He didn't see Kai at all through the holiday weekend," the friend said.
"Nathan hasn't spoken to Jenelle," the friend continued. "He tried reaching out to a friend of hers after her Instagram got hacked, but Jenelle hasn't heard from him since that."
Griffith's family has even been silent.
"Neither Nathan's mom nor any if his other family members have reached out to Jenelle," the friend said.
But the realization that Griffith isn't interested in seeing Kai isn't shocking to Evans.
"It doesn't surprise Jenelle that this is what he is doing because something — gym, tanning, filming — has always been more important than Kai to Nathan," the source said.