Teen Mom Jenelle To Face Jury In Assault Case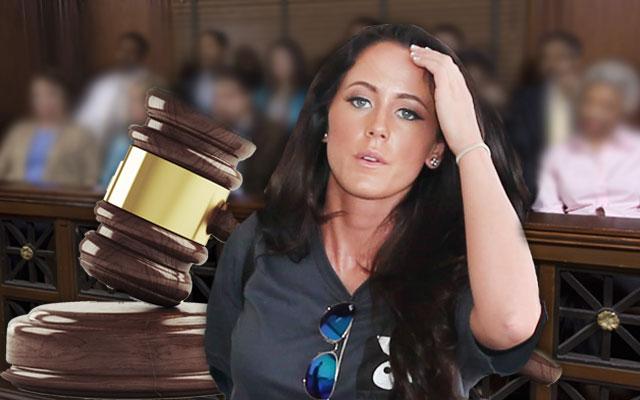 Ladies and gentlemen of the jury, you must decide Jenelle Evans' fate!
RadarOnline.com has exclusively learned that the legally challenged Teen Mom 2 star is heading to court to fight her charges for assault and battery.
Evans, 23, was arrested on August 20, 2105, in Myrtle Beach, South Carolina after allegedly throwing a glass at Jessica Henry, ex-fiancé Nathan Griffith's new girlfriend in the driveway of her home.
Article continues below advertisement
In a bold move, her attorney requested a jury trial for the case, and that request was granted.
The Administrator for the Horry County jury court told Radar, "The case will automatically come to jury court. A notice will be sent to Jenelle and her attorney in the mail notifying them of the date of the trial. It will be sometime next year."
The jury might have a difficult time siding with Evans. In the police report from the incident obtained exclusively by Radar, the officer said he not believe Evans' version of the events.
The officer wrote Evans "stated that she walked outside and the victim got out of the truck. The arrestee claimed that she was in fear, so she threw water at the victim and the jar slipped from her hand. The arrestee stated that the victim caught the jar and threw it back at the arrestee, striking her back and then broke."
He claimed that her description of the incident would have resulted in the shattered Mason jar landing in a different place.
"This would have made the broken glass somewhere farther in the driveway," the officer wrote, adding that Evans also did not appear to have been struck.
"I looked and did not observe any redness or any other injury to the arrestee's back," the officer wrote.
LISTEN TO THE 911 CALL FROM THE INCIDENT
Do you think a jury will be on Jenelle's side? Sound off in the comments below.