Holland Taylor & Sarah Paulson Dating For 'A Few Months'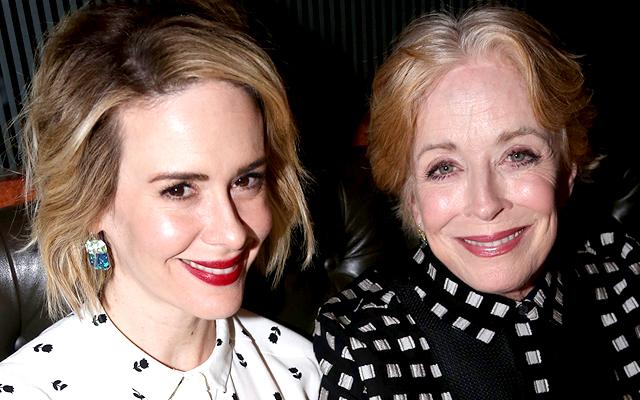 Holland Taylor's romantic partner has been revealed as American Horror Story actress Sarah Paulson just days after she gave a gushing interview about her new love.
The former Two and a Half Men star, 72, has been romantically involved with Paulson, 40, "for a few months," a source told Entertainment Tonight.
Charlie Sheen's on-screen mother spoke with radio station WNYC about her partner earlier this week, without naming Paulson.
Article continues below advertisement
"It's the most wonderful, extraordinary thing that could have every possibly happened in my life," she said.
And though some fans were surprised to learn she is gay, Taylor said that she is not revealing anything new: "I haven't come out because I am out. I live out."
And now, she's even thinking marriage!
"Given my generation it would not be something that would automatically occur to me," she admitted. "But as a symbol, as a pledge, as a plight one's troth, it would be a wonderful thing to do."
According to Entertainment Tonight, Paulson, now starring on The American Horror Story: Hotel, previously dated Cherry Jones, 59, for five years, before splitting in 2009.
Tune in to Entertainment Tonight on December 1 for more details. Check local listings for times.