Will She Or Won't She? Gretchen Rossi Reveals The Truth Behind 'RHOC' Return Rumors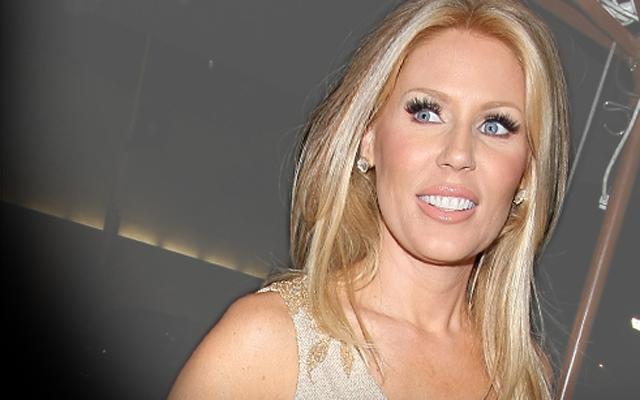 The Real Housewives or Orange County needs a fresh new start after last year's sordid cancer drama. Could fan fave Gretchen Rossi provide it?
RadarOnline.com spoke exclusively to Rossi, who said that there is still a possibility that she will return to Bravo's hit TV show next season.
"Let the money talk. Make it worth my while, Bravo," Rossi told Radar.
Since leaving the show, the gorgeous 37-year-old blonde bombshell has made quite a name for herself in the entrepreneurial world.
Article continues below advertisement
In fact, she just recently launched a mobile app called Zip, that is reportedly worth almost $200 million dollars. And it is just getting started.
"ZIP, the question and answer app, was born out of the need to settle a dispute," the fashion mogul and social media maven said.
"I was at a business dinner with my partner Ric Militi and some others and we were arguing about Real Housewives. As we were in this argument, we kind of looked at each other and were like, 'Man I wish there was a group of people who we could ask,'" Rossi told Radar. "We kind of realized that this was missing niche in the market."
"Just within the first 10 weeks, we had over 600,000 questions answered. There are 20,000 questions a day now being answered on ZIP and it is well on its way to becoming a billion dollar corporation."
So with a fashion line and a mobile app under her belt – as well as an upcoming wedding in the foreseeable future to her hunky fiance Slade Smiley, 42 – will Rossi even have the time to be on RHOC?
"My focus has always been on my businesses," she said. "People see me as a housewife and as a fashion and beauty specialist. With my app, my fans will get to see a different side of me then they had known before."
"Housewives comes and goes," she added. "It would be hard right now to fit another thing into my schedule. But, like I said, show me the money and anything is possible."
Do you think that Gretchen Rossi should return to The Real Housewives of Orange County? Tell us your thoughts below.