Duggar Divorce! Cousin Amy's Father Files Papers, Blames Her Mother With 'Intolerable' Treatment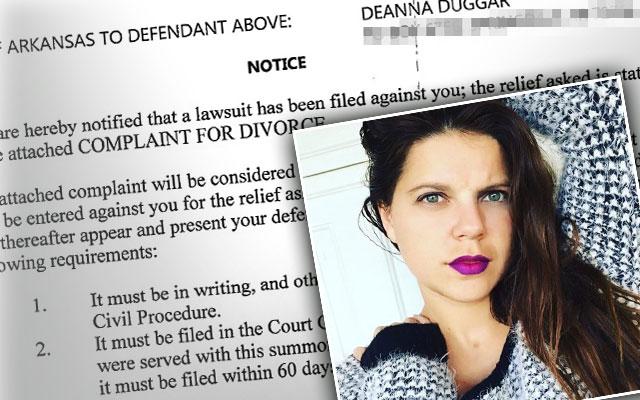 Just four months after disgraced sex addict son Josh Duggar entered rehab, the Christian clan is facing another sordid scandal.
Cousin Amy's father, Terry Jordan, filed for divorce against her mother, Deanna Duggar, on December 21, RadarOnline.com can reveal.
In Arkansas court documents exclusively obtained by RadarOnline.com, Terry, 53, claimed the couple separated on December 20 due to his 53-year-old wife's "intolerable" treatment.
Article continues below advertisement
READ THE SHOCKING COURT DOCUMENTS
"The Defendant has treated the Plaintiff with such indignities as to render his condition in life intolerable," his attorney, Elizabeth Finocchi, stated in the Washington County Circuit Court papers.
The lawyer also hinted at previous separations, stating the pair "resided together off-and-on" throughout their nine-year marriage.
According to papers, Terry and Deanna had already divided up their "marital property and debts" to their "mutual satisfaction" prior to the filing.
Despite their sweet onscreen demeanor, Deanna— the older sister of former 19 Kids And Counting patriarch Jim Bob— and her husband have had a tumultuous relationship for years.
As RadarOnline.com exclusively reported, Deanna filed a restraining order against Terry in 1992, claiming he once threatened to kill her and "the baby"— likely her daughter Amy, now 29.
Amy has confirmed reports that she was born out of wedlock into her extremely conservative, religious family, but RadarOnline.com has found further proof that Terry is not her biological father.
In documents relating to the restraining order, Deanna claimed Terry had "no paternal roots" to her daughter, who was just 5 years old at the time.
Though Deanna and Terry were involved in each other's lives since around the time of Amy's birth, they did not tie the knot until September 2006.
The divorce filing comes just three months after Amy married her longtime love, Dillon King, 27, in a fairytale ceremony.