Radar Told You First! Amy Duggar Admits She Was Born Out Of Wedlock, Shares New Family Photo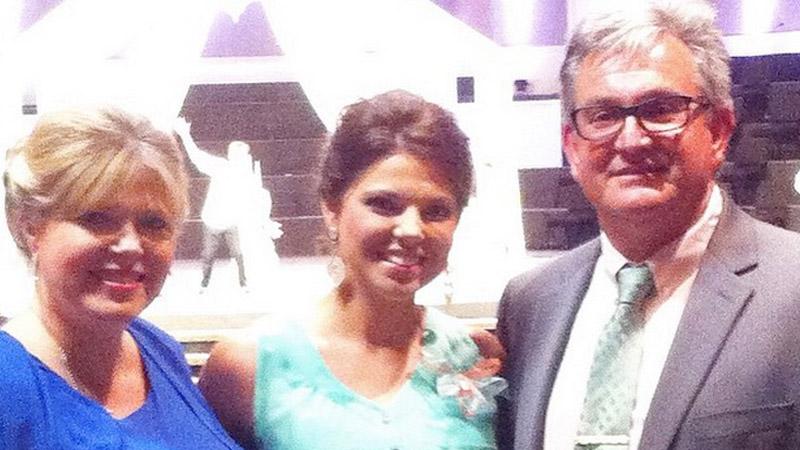 Just days after RadarOnline.com reported that Amy Duggar was born to unwed parents, family patriarch Jim Bob's niece confirmed the shocking story to fans.
RadarOnline.com was "telling the truth," she posted on Instagram January 27. "My mom and dad did have me out of wedlock."
The aspiring country singer, 27, went on to explain that she and her parents, gospel singer Deanna Duggar, 52, and artist Terry Jordan, have made mistakes. "Just because we are Christians doesn't make us perfect, it just makes us forgiven," she continued. "Just because I share the Duggar name doesn't mean my life is perfect!" She later shared a father/daughter photo for Jordan's 53rd birthday.
MORE ON:
19 Kids and Counting
Article continues below advertisement
"Happy birthday to my Daddio! Who I love very much!" Amy gushed.
As RadarOnline.com reported, Deanna and Jordan wed in 2006 after dating for many years.
Though Amy refers to Jordan as her "daddio," it's not clear if he is in fact her biological father.
Amy has also been sharing shout-outs to the other man in her life, boyfriend Dillon King, 27, who is recovering from injuries sustained in a head-on car crash.
"Moments like these should be captured," she captioned a sweet couples photo.