A Duggar Gets Dissed! Nashville Producer Tells 'Wild Child' Amy Duggar Her Country Music Singing Is 'Horrifically Awful'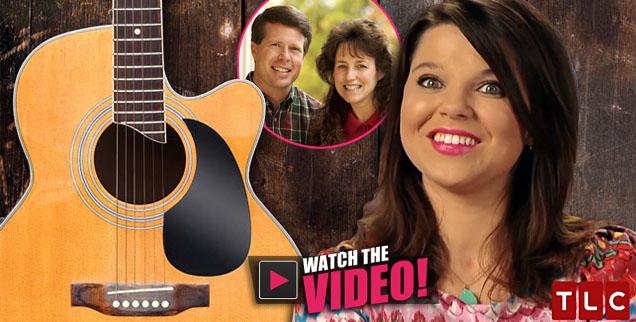 Michelle and Jim Bob Duggar's "wild child" niece Amy Duggar dreams of being a country music star, but the road to fame is full of bumps!
RadarOnline.com has a sneak peek of TLC's new special, A Duggar Leaves Home, as the conservative family's cousin, 27, travels to Nashville with her grandmother and mom Deanna to see if she can make it in as country singer.
But Amy faces some bruising critiques along the way, as famed country music producer Jamie Slocum listens to her sing, then winces and tells her, "Okay, Amy, that really scares me."
Article continues below advertisement
"Why?" the baffled Duggar asks.
"Because it's horrifically awful," Slocum said. At that, Amy makes a face!
"Just because my last name's Duggar doesn't mean a thing," she later sighs to the cameras about her aunt and uncle's TV fame. "There's no guarantees."
Although making it in country music is her dream, Slocum warns her, "There's going to be a lot of people saying, hey, I think she stinks, she's not cute, I don't think she's funny."
After spending time in the studio and touring the Grand Ole Opry, Amy faces her fears in front of a live audience at a Nashville country music club.
"I don't want to blow it," she says right before going on stage, and then—in a very un-Duggar like way, exclaims "Oh, crap," as her set goes wrong!
Still, Amy says, "You might as well go for a dream that you have. You only live once."
A Duggar Leaves Home airs on TLC Tuesday at 9/8 ET/PT.