Duggar Church Sex Abuse Lawsuit Dismissed— But Alleged Victims Vow To Refile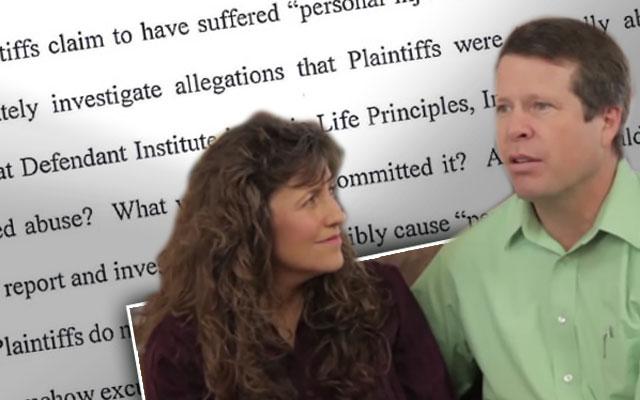 More than two months after five women filed a damning lawsuit against the Duggar family's beloved church organization, a judge has dismissed the case— but the alleged victims have vowed to refile the documents, RadarOnline.com can exclusively reveal.
As Radar reported in October, five former employees of Institute in Basic Life Principles, Gretchen Wilkinson, Charis Barker, Rachel Lees, Rachel Frost and a Jane Doe, sued the ministry and six of its directors—including Bringing Up Bates patriarch Gil Bates— for "failing to report known allegations of sexual abuse and sexual harassment…to the appropriate law enforcement agencies."
Article continues below advertisement
While employed by the church, the women claimed they were victims of "sexual abuse, sexual harassment and inappropriate/unauthorized touching" by church staff members and managers.
Now, Radar can report, the defendants have filed a motion to dismiss the suit, claiming the plaintiffs failed to cite specific examples of abuse in their initial filing.
"Plaintiffs never provide the most basic— indeed any— facts about the alleged misconduct," they argued in Illinois' DuPage County Circuit Court documents exclusively obtained by Radar. "Illinois' fact pleading requirements compel Plaintiffs to offer more than the vague conclusion that 'sexual abuse' occurred somewhere, sometime, by someone, and in some way."
READ THE SHOCKING COURT DOCUMENTS
Furthermore, they argued, the women were employed by the church more than 15 years ago— before any of the current directors had accepted their positions on the board.
Rather than respond to the motion, the alleged victims agreed to file an "amended complaint," and a judge dismissed the original.
The plaintiffs have until January 6 to refile, and a hearing is scheduled for one week later.
This isn't the first allegation of sexual misconduct to hit the Institute in Basic Life Principles, founded by Jim Bob and Michelle Duggar's close friend Bill Gothard.
In early 2014, Gothard, 80, resigned from his organization in disgrace after more than 35 young women and teenagers accused him of sexual harassment.