Duggar Christian Organization Sued For Sexual Abuse, Harassment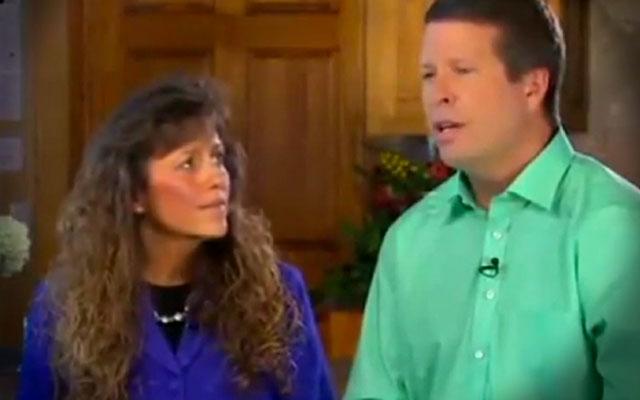 Can the Duggar family handle another sex scandal?
The Institute in Basic Life Principles, a Christian organization founded by Jim Bob and Michelle's close friend Bill Gothard, has been sued for allegedly neglecting rampant sexual misconduct for decades under its watch.
According to IBLP watchdogs Recovering Grace, five women filed the lawsuit in Illinois' DuPage County Circuit Court this week, claiming they were victims of "sexual abuse, sexual harassment and inappropriate/unauthorized touching."
Article continues below advertisement
The lawsuit claims the IBLP allowed "unlawful conduct" by "failing to train and/or supervise their staff and management or have appropriate policies and procedures in place to detect and deter sexual abuse….of young female interns, employees, pr participants in IBLP programs" and "failing to report known allegations of sexual abuse and sexual harassment…to the appropriate law enforcement agencies."
The five women are seeking $50,000 in damages.
RadarOnline.com has exclusively learned that a hearing has been set for January 19, 2016.
Jim Bob, Michelle and their 19 kids have long been associated with IBLP and Gothard, 80, who resigned from the organization last year in disgrace following allegations he sexually harassed 35 women and teens.
The children, including fan-favorites Jill, 23, and Jessa, 22, were all students in IBLP's Christian homeschooling program— and eldest son Josh, who is currently in rehab for sex addiction, once checked into one of the organization's training programs after he was accused of molesting at least two of his sisters and other girls as a teen.
MORE ON:
19 Kids and Counting
Article continues below advertisement
Gothard was so close to the family, he even defended the 27-year-old father of four after the molestation scandal first broke in May.
"It has been overblown, it is not like he is a sexual predator, he was a teenage boy," he insisted.
Of course, Gothard was very wrong. After Josh's first sex scandal this spring, he was revealed to be a member of affair-seeking website Ashley Madison. The "family values" activist confessed to cheating on his wife, and a porn star subsequently claimed he paid her for two nights of rough sex.